3.5inch Photo Frame and Solar Phone Charger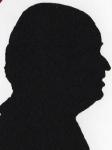 Review controls
While most photo frames are larger maybe there is a place for a smaller one. Secondly a solar mobile phone charger that can hold enough charge for two complete charges of almost any mobile phone.
3.5inch Photo Frame
This is a unit from Cenomax. Mine was cream in colour with a reflective surround to the viewable area. It is 9.5x7.5x1.3cm. The actual screen is 7x5.4cm giving the notional 3.5inch diagonal measurement.
It has a rechargeable battery but even though the charge method is USB no PC is required as the lead goes to a special 13amp plug so all that is required to recharge it is a mains socket. It can be used either landscape or portrait as an arm pulls out from the back allowing it to stand on either axis.
It can accept either SD/MMC cards or you can connect it to a PC via the USB lead and transfer images to its internal memory. There is a small manual that has the first twenty pages in English.
When viewing in portrait mode the mini USB socket and the SD/MMC card slot are on the top. The right side has the four buttons that control the unit. The buttons are on/off and back from a menu choice, option or enter, left or previous, and right or next.
As with all photo frames there seems no way to separate landscape and portrait images, I would suggest load one sort (up to 45 stated) into the internal memory and put the other type onto a memory card and turn it the required way before starting that slide show.
Browse mode allows you to advance the slide show manually. From the menu mode you can rotate images but if this is say a landscape image it will fill only part of the screen in portrait mode. There is a zoom mode 2x, 3x, 4x and 5x but no way to get the part of the image you may want shown, there is Copy mode and should it be required you can adjust the LCD colour. Finally there is a delete mode but this only seemed to work on images stored in internal memory. When in browse mode enter the menu and select copy is another way to transfer images from an SD/MMC card to the internal memory.
The cenOmax F350 should be available from dealers, from the link below it is £41.99 including delivery.
http://www.edsign.co.uk/product_detail.asp?productID=1377
http://www.cenomax.com/EMEA/F350.htm
Solio Hybrid Solar Charger Classic
While I said above that that this is for charging your mobile phone it could also work for a range of other items such as GPS units, Game Consoles, iPod or MP3 players, Camera, PDA's or even headphones. It depends entirely on the right lead being provided.
Closed up it is 12x6x3.5cm but it has three charging units and these unfurl into a 'Y' shape. While of course sunlight will charge it quicker it can store charge even on an overcast day, however it can also take charge from a USB port so before you go away say camping where there maybe no power you can top it up from a USB port.
The amount of power it gives depends on what you are charging while this unit the 'Classic' has enough power to charge a mobile phone around 1.25 times you must find out how much say a PDA takes.
There are six different fitments provided in the box and additional adapter tips are available at
www.solio.com but I suggest you find out if your device is supported before purchase. One hour of sunlight will give 20 minutes of phone talk time and around 50 minutes of MP3 play time according to the box.
Anywhere where mains power could be a problem then the Solio could be useful and in remote areas the added charge to say a mobile phone could even be a life saver. It is stated to hold its charge for up to a year.
The website link below even has a video you can watch to find out more. They have a site where it can be purchased for $99.99 in Black, White or Silver.
http://www.solio.com/charger/explore-solio/what-is-solio.html