LiquidFM Transmission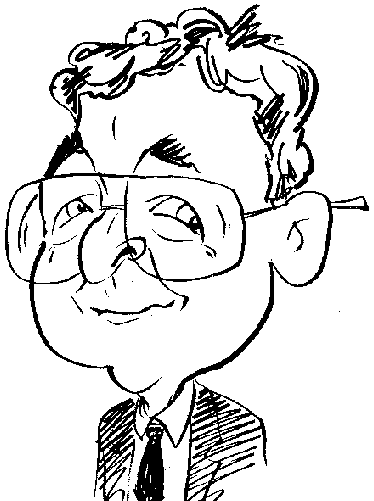 Review controls
Taking your favourite MP3 tracks with you on a long car journey certainly helps reduce driving tension.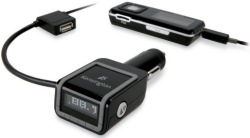 It was not all that long ago when using a FM Transmitter device would have been considered illegal although you could purchase one without impunity. This unusual state of affairs was brought about by regulations that had been set up during the Second World War. Fortunately these restrictions relating to low power FM transmitters have been removed. We are now seeing, what could be referred to as, second generation FM transmitter devices that have built on the original functionality of linking your MP3 player to a standard FM radio. One such device is the Kensington LiquidFM? Portable for MP3 Players.
For those not familiar with the functionality of FM Transmitters, you link your choice of media device to a small transmitter unit. This transmitter can be set to operate at different frequencies. You need to match the frequency used by the transmitter to one that is currently being used for broadcasting on a FM radio unit. The output from your MP3 player will then be played back through the radio.
When I looked at an earlier Kensington FM Transmitter, the Universal model, I noted that it was a one-piece unit with a permanently attached lead with a standard cigarette lighter plug. This meant that the device could only be used in a car which did reduce its functionality. With this new product, Kensington has attempted to answer this criticism in two different ways. First of all the supplied lead with its cigarette light plug is now removable thus giving you the option of replacing it with a mains power lead with a three-pin plug. However you will need to supply this lead yourself as it is not included with this product.
The second method, introduced by Kensington with the LiquidFM product, is to provide a battery powered feature. A single AAA battery (not supplied) can be inserted into the 80 x 24 x 23mm transmitter unit. You can then use this device with an appropriate FM receiver in various locations. When a power lead is connected to the device, the battery power option is deactivated.
Along with the increased power facilities, this latest Kensington FM Transmitter product also has four, rather than the previously available three, pre-set frequency slots plus an additional connectivity option. This latter feature comes in the form of an adapter that can transform the standard 3.5mm plug, on the supplied lead for connecting to a MP3 player, into a 2.5mm plug so that it can be attached to a mobile phone as the source for music content.
As I have mentioned, this product comes with leads for providing power from a car cigarette lighter and connecting to a MP3 player via the headphone socket. In both cases these leads are the coiled type and tend to be on the short side. The power lead measures 43cm while the MP3 connecting lead is just 33cm in length. This could cause a problem when positioning the transmitter and MP3 player especially within a car.
Setting up the device and matching frequencies is straightforward although it must be admitted that I was able to achieve better reception when using this LiquidFM Transmitter in a car. The LiquidFM Portable Transmitter has been priced at £19.99.