A Long Distance View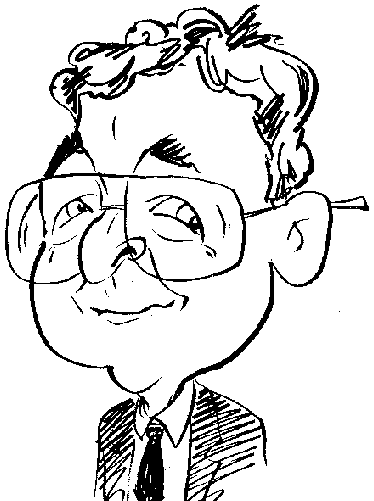 Review controls
The future could be said to be a combination of an infinite number of possibilities as seen through the eyes of movers and shakers. One outcome could be...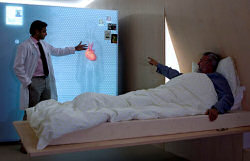 Normally when a large company, especially one in the highly competitive IT industry, puts on a show for the media and business partners, the focus of attention is aimed at a specific product or products already rolling off the production lines or those in a well-advanced state with an imminent arrival expected. Yes there have been exceptions generally referred to as vapourware when some products have endured a gestation period that would put an elephant to shame. But the latest event, organised by Royal Philips Electronics (to give the company its full title), fell into none of these categories. Instead it was almost crystal ball time as the company transported the invited audience into a possible future based on new and innovative design concepts (a word that was to be heard many times) built around Philips "sense and simplicity" mantra.
Before revealing any of the future-looking experiences as envisaged by Philips, I should point out that the various scenes reproduced were mock-ups specifically set up to show off the positive aspects of the Philips concepts as they would exist in a perfect world scenario. The approach adopted by Philips for this concept-based possible future was built around caring for the well-being of people from three different perspectives. The chosen perspectives concentrated on caring for guests in a hotel room; easing a family through the pregnancy experience; and reducing the trauma that can be involved with a hospital stay.
Starting with the "Ambient Healing Space" concept, we were introduced to a scene with just a single patient (no overcrowded hospital wards in this Philips created world) occupying a Two-Level Bed that could be raised or lowered to suit the circumstances as the patient is being examined by a doctor or just resting. Doubling as a room divider and display feature, a screen allowed the patience to personalise their space in various ways while also permitting the doctor to check electronically the patience's notes, charts and even a current view of any relevant internal organs. This last feature works in conjunction with a Body Sensing Blanket that provides 24/7 monitoring of vital signs and key bodily functions without the need for wires and cables. A Home Video Link enables the patient to stay in touch with family members while lighting controls can be set to automatically adjust according to the patient's needs.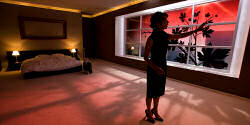 Moving the location to a hotel room brought the "Daylight" concept into focus. Taking centre stage in this hotel environment was the Daylight Window with Personal Mood Setting that allowed the guest to perform their Tom Cruise