A Flash Drive with Attitude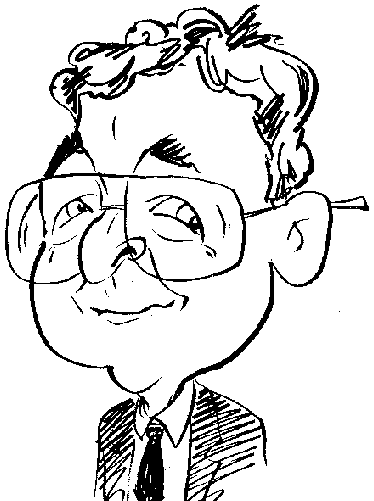 Review controls
As USB flash drives shrink in physical dimensions, they do seem to increase in storage capacity and additional features.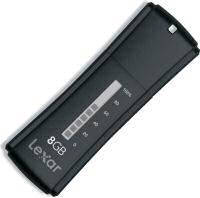 In an effort to differentiate their USB flash drive products from the competition manufacturers have put in varying degrees of effort into trying to make their particular products stand out from the rest of the pack. Physical dimensions and various shapes have been tried as the means of differentiating certain brands while others have opted for the approach of adding extra value in the form of bonus software such as Ceedo, U3 and encryption protection.
The latest USB flash drive from Lexar falls into the latter category with the bundling of its Secure II security based software but more on that aspect a little later. Lexar has not stopped there and has taken the customisation of its product a stage further. As part of its JumpDrive USB flash drive family, this latest addition comes with a built-in capacity meter. This gauge is described as being an "ultra-thin, shatter-proof (and no I have not taken a hammer to it) display" which "accurately shows available storage space at a glance without even plugging it into a computer".
Running along the front of the device is a silver strip marked off in 20% increments. This strip is populated with black blocks as the drive's storage capacity is taken up by data. You should then have a reasonable guide, at any given moment, as to how much space is available with this device. Of course for a better idea you will need to carry out the mental calculation to convert the percentage into actual megabytes - a task we can all do in an instance (me excluded). This information is retained and remains visible even after the JumpDrive is unplugged from the host computer.
The Lexar security software, which displays its options in a Dashboard style front-end menu, lets you create a vault of up to 20GB capacity; encrypt individual files; and shred unwanted items. When creating a vault, which acts as a secure area, you can give it an appropriate name; adjust its size using a slider bar; set a password of between 8 and 32 characters; plus assign a free drive letter. It is then an easy matter to add content to the vault with any item placed within being safe from unauthorised access including the product's shredding capability. While not a speed merchant, the Lexar security software is not all that slow, apart from the shredding, and is easy to use.
Previously the Lexar USB flash drives that I have checked out failed to overly impress me with regards to read/write speed performances. It was noticeable that no mention of any read/write speed claims were made on the product's packaging or the accompanying press release. So we will just have to make do with the results of my tests relating to the read and write performance of this product.
When writing data, this JumpDrive achieved 3MB/sec over a sustained period while read speed increased to 6.4MB/sec. The write speed was a distinct improvement over a previous Lexar model while the read speed was a slight improvement. Neither of these figures, despite the improvement, qualifies this device for the first-class speed category but they are going in the right direction - but more speed please for discerning users.
If you are not too concerned regarding the speed issues then the additional features of the bonus software and capacity gauge feature of the JumpDrive USB device is worth considering. This product will be available in 1GB (£19.99), 2GB (£27.99) and 4GB (£49.99) capacities. The review was conducted using the 4GB version of the product.