Belkin Switch 2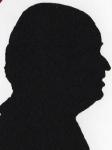 Review controls
This is a KVM switch and in this case not only links two computers together using only one keyboard, monitor/panel, mouse but also a single set of speakers.
A KVM switch has long linked my two computers that sit either end of my desk, now I can dispense with speakers as well. The long term test Acer panel has excellent speakers built in and now the set of speakers that were used for the other PC are redundant so the office now has that little bit more space and the eight gang surge strip even has a spare plug.
There are different models for PS/2 and USB and I understand even models to link far more than two computers. The last link at the end shows a page that has a link to a rather good Flash presentation that illustrates what you get and best of all how easy it is to link together.
Belkin really have made it easy to link two PC's your only choice is before you purchase when you specify if you require PS/2 or USB and if you also require audio support. Unlike other manufacturers Belkin make it easy to know which lead goes where as the PC/notebook on the left has green leads and the one on the right yellow. This may seem a minor thing but computer leads have a mind of their own and what you lay out carefully suddenly become knotted and go off at angles all over the place. Or is it just ones on my PC's?
My own KVM switch uses keyboard key combinations to change PC's I think there is also the ability to switch via the unit itself but that long since disappeared into the cable mass. Here there is a 4.5cm circular push button that could be placed on the side of the case of one of the PC's to stop it joining the cable jungle.
The instructions suggest that having both PC's on at installation time, I found this a little unusual but it worked. You can also use a keyboard shortcut to change PC's but to do this you need to download some software from the Belkin site, surely this should have been in the packaging.
This brings me to the packaging while it may look good on dealers shelves you need a sturdy pair of scissors to open it and then it will need to be disposed of as the sharp edges on the plastic are lethal. Why oh why do so many manufacturers shy away from a box to this open once packaging - rant over. At least Belkin have in some slight way listened to the complaints of people like me as the size of the packaging suggests how best to open it.
The setup I have is an analogue monitor/panel and both PC's having PS/2 keyboards and mice. Looking at the Belkin site it seems they have solutions for USB or PS/2. The only way to support a digital monitor/panel is via an adapter and this surely defeats the object of paying the extra for a digital unit.
The audio - for me anyway - is the bonus as that means I can now play audio through one PC while working on the other without having any speakers at all as I use the speakers in the Acer AL2021 - the long term test unit - as the speakers are only about 50cm from me a large amount of output is not required and with either PC the sound is perfectly distributed from that distance.
Doing my Internet searches found the F1DG102Puk at a best price of £35.31 including delivery from the first link below. Should you need any of the other options including a possible uncorded remote check the Belkin site (second link) for availability.
http://www.pyramid.com/Product.aspx?StockCode=313868&ref_Source=Shopping&ref_StockCode=313868&ref_Type=CPC