Getting There the Technology Way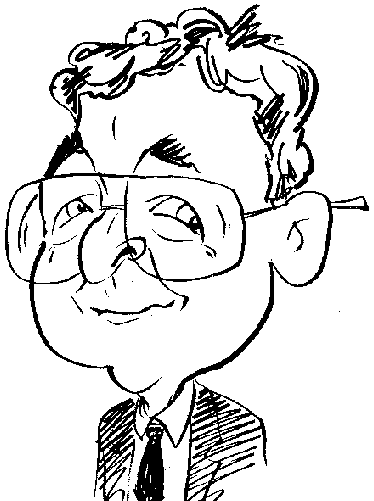 Review controls
Getting from A to B has never been easier for those taking the GPS route. Navicore has recently updated its product for the intrepid traveller.
Navicore is one of the companies leading the way in making Satnav technology an economic and easy to use proposition. Last year saw the introduction of Navicore Personal and this product has been quickly followed by Navicore Personal 2006 which offers several new features to the basic Satnav features.
One aspect of the product that has not changed is Navicore's approach to the technology. Navicore has nailed its colours firmly to the mobile phone market, specifically the Symbian-based phone base. The Navicore solution requires the user to have a Symbian phone to act as host for the technology. This approach allows the Navicore Personal 2006 product to be totally mobile and equally at home in a car, on a cycle or as a pedestrian device rather than be fixed to a single means of transport.
The Navicore Personal 2006 kit consists of a Bluetooth GPS receiver measuring 72 x 35 x 21mm; power charge for connecting to the car cigarette lighter socket; and a 256MB MMC memory card. The memory card holds the Navicore Satnav software plus the appropriate maps for your chosen country. It slots into a supported Symbian device where it can make use of the phone's display and audio features to communicate any travel instructions and location information. The Bluetooth GPS receiver has built-in support for SiRF III technology to improve signal reception when the device is stored in appropriate locations such as the car boot or glove compartment.
The first time you use the Navicore product it will need to be registered. This is achieved by entering a serial number which then activates an SMS signal to Navicore's server. In response a confirmation message will be returned and activate the software giving full access to its various features.
As with the earlier version of Navicore Personal, you can enter various locations by a combination of multiple key presses and a scrollable list of possible options; save locations to a Favourite's list; have routes planned with way points; and receive navigation instructions for journeys delivered by either a male or female voice. Generally these instructions are clear, precise and with enough volume to be heard above any in-car entertainment features such as a radio or CD player. However there were a couple of occasions when the instructions were issued a little too late for my liking and on one occasion a mini-roundabout was totally ignored.
One new feature of this latest product that immediately makes its presence felt is the advanced warning given when approaching a speed camera. A distinctive beep is sounded, giving enough time to check your speed and slow down if necessary, before any risk occurs of you being photographed. This information is provided free of charge by PocketGPSWorld.com although there will be a cost relating to any GPRS tariff set by your mobile phone operator.
In addition, Navicore has entered into an agreement with iTIS Holdings to provide real-time traffic information relating to possible traffic jams. As with the speed camera information, this service is provided on a no-fee basis. However standard GPRS tariffs will apply. This information can be delivered at intervals of 10, 30 and 60 minutes or manually by request with Navicore being set to use this inflow of information when developing its routes. If not required this feature can be turned off.
Other new features include the ability to quickly switch between car, cyclist and pedestrian modes; the use of full seven digit UK postal codes; and support for addresses stored on your mobile phone. Navicore Personal 2006 has been priced at £199.99 (the same as the previous version) with upgrades available from the new Navicore Web shop (www.navicore.co.uk) for £61 on a new MMC card or £54 on a CD.
Navicore Personal can take a little getting use to but the end results deliver rewards. There is a choice of male and female voice for providing information and some of the American terminology noticed in the last release has been replaced with the more appropriate UK English phrases. If you already possess a supported Symbian phone, then Navicore Personal 2006 should lead the way in telling you where to go.