Parallels Access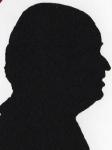 There are several programs about that allow you to control one PC from another remotely very useful for teaching purposes. Here however a program that allows you to run Windows PC programs on an Android Tablet.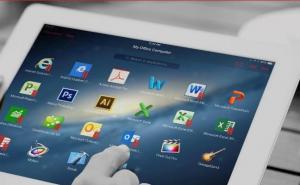 click image to enlarge
As an example I have a database program that lists my CD collection but it is a Windows only program and when out and about it would be useful to know if I had a certain CD or the tracks that make it up – record companies do sometimes reissue under another name – to stop me buying something I already have.
Best of all you can try it free for seven days to see if it does what you want/need before you need to purchase.
Download an App from the Android or 'i' Store. Download a piece of software on to your PC and once both are installed you are able to see your Windows Desktop on your Android (or iOS) device. By default certain programs are listed but almost any programs can be added to the list a short video that runs automatically on first start up shows you how.
You then open that program on your Tablet and run it as you normally would on Windows.
If you access this joining on your own Wi-Fi network then there will be no extra cost but do bear in mind that if you do this remotely while away from home or office that data charges will apply.
When the link is live a message appears on the PC saying it is being controlled by the Tablet. At any time you can end this session from either end but the PC can if required stop the Tablet linking to it by selecting a simple check box which then stops any data being exported. The Tablet then reports that the PC is offline.
When a session is underway it can be ended either from the Tablet or from the PC, it can only be reconnected from the PC.
I found that the way you ended a session could sometimes cause problems on one PC when the Desktop returned there was no taskbar. However if you shut things done correctly this did not happen all that often. In the worst case Alt F4 still worked so you could shut down correctly.
On another PC this was never a problem so again I would suggest you take advantage of the seven day free trial to see if this is a problem with your PC.
This can be a useful tool if the program or programs you want to use on your Android or 'i' device do not have a native App that can give you the information readily.
Taking a Tablet out and about on public transport is certainly a lot lighter than a notebook so this is another thing to weigh up.
As I currently do not have a suitable 'i' device I only tested the Android App so I take the companies word that the 'i' App works in a similar way.
The link below will give more details of this £13.99 a year product and also let you download a seven day free trial.