Internal and External Storage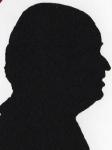 Review controls
Internal SATA SSD drive v external USB3 drive. The second is four times the capacity of the first. The first is very fast, but the second is no slouch. The first is a bare drive but cased, the second shiny black and silver with lead.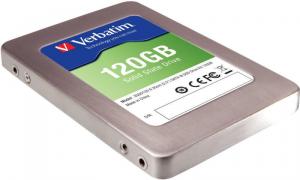 click image to enlarge
Verbatim SATA SSD
This small unit overall size 10x7x1cm looks like an external device as it is sealed and other 'bare' drives have been exactly that with the component parts on view. This however has just one thing open that is the fitment to attach to a SATA port.
A nice idea as some people are less than careful when they handle bare devices and can damage then during installation. I only fitted it in two desktop machines and once the Computer Management software was run it was given a drive letter and formatted correctly.
It is stated to work in notebooks but few notebooks have spare drive bays and if you inserted it as the main drive you would also need some data transfer software and none was supplied, in fact even though the unit has screw holes for securing these were not even supplied so when I say a bare drive – even though it is cased – I mean just the drive.
No instructions either just a single paragraph in English among the twenty six languages on the back of the box. Still one should not complain as at least there were no trees killed by supplying reams of paper safety instructions.
The front of the box makes four claims, High Speed Data Transfer, Silent Operation, Low Power Consumption and Shock Resistant. I cannot fault those claims and 'easy installation' could be added as it only needs pushing onto the SATA fitting in your PC it of course only fits one way so you cannot attach it incorrectly.
I assume you need to purchase a 'kit' version to get some software to allow you to transfer current data to the new drive but while a few years ago people would have bitten your arm off for a 120GB drive today you at least expect ten or even twenty times that in a new PC. So a 120GB SSD has one reason to be there and that is speed of transfer. The claimed transfer speed is 6Gb/sec.
Doing my searches found the Verbatim SATA SSD 120GB at £139.74 with free delivery.
http://www.amazon.co.uk/gp/product/B00779R8JI?ie=UTF8&tag=gadge0a-21&linkCode=as2&camp=1634
http://www.verbatim-europe.co.uk/en_1/product_2-5-b_10213_0_37779__13223.html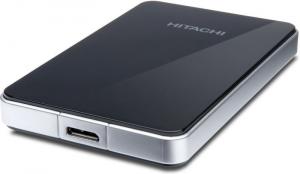 click image to enlarge
Hitachi Touro Mobile Pro
This is a conventional USB3 external drive; the one I was sent was 500GB it has just one connection on the end for the supplied 40cm USB cable so you can fit it to any USB socket. To get the full speed it needs to be USB3 but it works fine in USB2 ports and even in USB1.1 but at a far reduced speed but it will read and write correctly.
It is 12.5x8x1.5cm with another 4cm being required to the first figure the length for the stiffened USB lead to be attached.
Like a lot of units today the only software is pre installed on the drive and this can give you added security as it provides you with three GB of cloud storage free. A single multi language sheet explains that it is pre formatted for PC use but a utility is on the unit to change this for MAC use. The use of cloud storage is also explained.
The Hitachi Touro Mobile Pro 500GB is available from the link below for £76.99 including delivery.
http://www.amazon.co.uk/gp/product/B0054EOD3C?ie=UTF8&tag=gadge0a-21&linkCode=as2&camp=1634
http://www.hitachigst.com/external-drives/mobile/touro-mobile-pro