BlackBerry PlayBook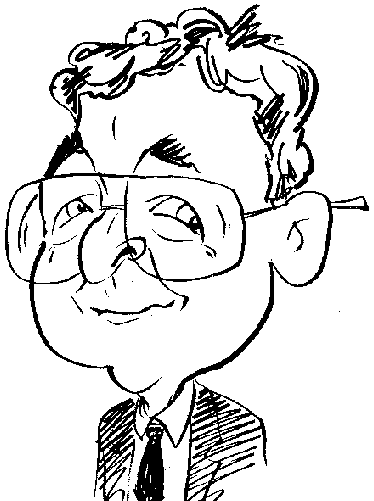 Review controls
It is small enough to fit in a pocket and can handle your productivity and entertainment needs but takes a different path to other non-Apple tablets.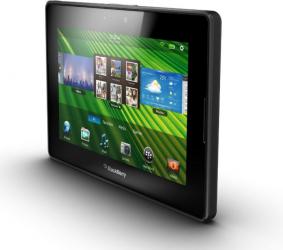 click image to enlarge
The BlackBerry PlayBook is a 7-inch tablet that is decked out totally in black. With a weight of around 425g and dimensions of 130 x 194 x 10mm, the PlayBook could be slid into a pocket when not required or held comfortably in one hand for most tasks. I say "most tasks" because I found it a little uncomfortable to hold when getting my regular fix of Angry Birds. Still as I tend to restrict myself to one session of bird-projecting a day, this is a minor issue.
Along with the 7-inch LCD conducive touch screen display, which is well up there in the finger smears collecting league, the PlayBook has a 1GHz dual-core processor backed up by 1GB of RAM. The review sample came with 16GB of storage. Ensuring connectivity is support for Wi-Fi 802.11a/b/g/n, Bluetooth 2.1 + EDR and 3G network access if using a BlackBerry smartphone as a modem. Internet access comes with built-in support for HTML 5 and full Adobe Flash 11.1 enabled. Both front and rear mounted cameras are provided with a 3MP model at the front and a 5MP unit at the rear. An option is available to switch between these cameras when capturing content.
Running across the top edge of the PlayBook are controls for switching on/off, volume adjustment plus stop/start playing and a 3.5mm headset jack. Connection micro sockets for HDMI and USB are located on the bottom edge of the PlayBook for linking to a television or computer. Speaker units are positioned at either side of the PlayBook's screen. Overall the product's appearance looks stylish and you would not be ashamed to be seen using it in public especially after giving the screen a good polish with the cleaning cloth that is included in the box along with the soft Neoprene sleeve that protects the unit when it is in a pocket or bag.
Switching the PlayBook on from cold, I decided to pit it against my desktop work system in a boot time race. As you would expect the BlackBerry PlayBook won this race but not by as much as I was expecting especially as I have just finished looking at the Samsung Galaxy Tab which had taken 30 seconds. The PlayBook called for far more patience as 2 minutes 37 seconds passed before the desktop appeared. I should point out that BlackBerry has opted for its own operating system rather than follow the example of many other manufacturers who have taken the Android route.
While start-up speed is definitely not a strong point of this product, you will certainly not be short-changed with the PlayBook's complement of apps if the review model is anything to go by. You can connect the PlayBook to the Internet when a Wi-Fi hot spot is available. I found that downloading pages was quick with pages often appearing within a couple of seconds. Those who already possess a BlackBerry smartphone (not me I must admit) can link the PlayBook to their phone using the BlackBerry Bridge facility.
Keeping in touch with others is an area that is particularly well catered for with this product. When setting up an email account, for instance, there are individual apps for Gmail, Hotmail, AOL Mail and Yahoo! Mail plus a general email app. Social networking is covered by apps for the usual triumvirate of YouTube, Facebook and Twitter while online chatters can make use of a VideoChat app for face-to-face sessions with other PlayBook owners. Other apps used for organising parts of your social life include a mobile calendar which seamlessly integrates with a Contacts apps that sets out to bring together aspects of your life.
Productivity is not forgotten. Apps are supplied to create documents and spreadsheets with Documents To Go. You also get Print To Go. With this app you can send files wirelessly from a computer to the PlayBook.
Making sure you are kept up-to-date with what is happening in the world at large, the PlayBook offers a number of choices. BBC iPlayer is available to ensure you do not miss your favourite programmes. Other available apps are entitled BBC News, News, Press Reader for various national newspapers and NFB (National Film Board of Canada).
The PlayBook supports multiple apps running simultaneously. You can switch between those running when the need arises. At one point I had six different apps running at the same time without any noticeable degradation in performance.
Of course with the title PlayBook, it should come as no surprise that entertainment has not been forgotten. A Video app will allow you play clips captured on the device or movies download or transferred from a computer while a Music app categorises tracks by artist, album and genre so making it easy to select your chosen tracks. If reading ebooks is your thing then Kobo Books is available.
Several games came preloaded on the review unit but these will probably not be supplied as part of the retail product. These titles included Sim City Deluxe, NFS Underworld, Duke Nukem 3D, Madden 12 plus, of course, Angry Birds. My initial attempts to run some of these titles met with failure as they refused to load. I then encountered a similar problem when trying to view certain videos and play music tracks. At this point the PlayBook shut itself down even though the battery indicator was reporting power was available. Obviously this was a false reading as the problem with the various game titles, video and music disappeared once I had recharged the internal battery.
As mentioned earlier, the PlayBook uses BlackBerry's own operating system. This will mean that some adjustment will be needed for those moving from an Android tablet. Instead of the Android Market you have access to the BlackBerry App Store when shopping for free and paid for apps. There is also a music store app for purchasing tracks and albums. Depending upon whether you start a swipe from the bezel or touch screen, a different action will be instigated. For instance swiping up from the bezel reduces the current app to a window while the same action starting from the screen will scroll the content.
Apart from the false battery level reading, I was impressed with the BlackBerry PlayBook. It may not have the range of apps available for the iPad and Android devices but you do get a reasonable selection. With prices set at £169 for the 16GB model, £199 for 32MB and £249 for 64MB, this product is well worth considering.