HP TouchSmart TM2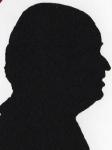 Review controls
Yes I know it's been a long time since I have reviewed any HP PC's but once a company changes agencies it often takes a long time to get involved again. Now of course almost everything is Notebook, Netbook or touchscreen Tablet, here all three.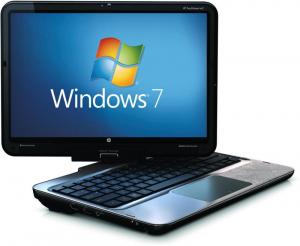 The HP TouchSmart TM2 measures 31x23x4cm as a maximum as it is only 2.5cm thick at the front. It's not that light at two kilos and can be a little rear heavy.
The left side has an HDMI out, a USB port and a headphone/earbud socket. The front is clear while the right side has a multi card slot, two USB ports, the DC power input and two buttons the first for on/off and the second for wireless both have bright LED's built in. The rear has an Ethernet port (behind a rubber bung) and VGA out.
There is an 81 key keyboard with the alpha and numeric keys being full size. There is an 8cm strip in front of the keyboard with the large trackpad being mounted centrally in that area (a lot of such items are mounted with a bias to the left), close to 2cm is behind the keyboard with around 1cm either side. These figures are governed by its ability to rotate the screen for it to become a Tablet.
The screen is 26x16.25cm which gives the notional diagonal imperial measurement of 12inches. The base of the screen has a pair of Altec Lansing speakers built in so they work correctly in either Notebook or Tablet mode.
So what exactly is it? Well it's small enough to be a Netbook but it's over that price bracket. It is certainly a touch screen notebook but as with most of these it is not light as the screen needs to be thicker. It is a Tablet (complete with stylus) but again the weight could be an issue as walking around with two kilos in your hand all day might not be fun unless you are into body building. In my tests anyway the battery does not last long enough for the latter. I got less than four hours with Wireless and the supplied external DVD in use.
The Windows Experience mark is 4; this is made up of 4 for the Processor, 5.5 for the RAM, 5 for the Graphics, 6.2 for Gaming Graphics and 5.9 for the Hard Disc.
The processor is the weak point as it's only a 1.2GHz processor. 3GB of RAM is fine it used the 64bit version of Windows Home Premium. It comes with Microsoft Office Starter (Word and Excel) as well as both HP and Microsoft Touch packs, an HP Games pack and the now almost default trial of Norton Internet Security and Backup packages.
I used this almost all the time with Wireless (it also has Bluetooth) but I did try the Ethernet adapter during my tests. All worked well and the wireless seemed to work everywhere without any great problems for its use.
As you have touch when in notebook form you have to adjust to using the stylus when in tablet mode and this can be a problem. Sound was good for any small device you do not want to flood the 'Albert Hall' this was perfectly ok.
I was less happy with it wanting to change the graphics processor every time it went from battery to mains use. I was also surprised that Skype video calls were unavailable when running on batteries although you could still make voice calls.
It is a little 'curates egg' like and I think you would definitely want to try it before you buy as the back heavy nature of the unit could be a problem for some, it has to back heavy to accommodate the twist screen action of it. The final drawback is the price.
Doing my Internet searches found the HP TM2 at a best price of around £750 from Amazon
http://www.amazon.co.uk/gp/product/B00440D94Q?ie=UTF8&tag=gadge0a-21&linkCode=as2&camp=1634
http://h10010.www1.hp.com/wwpc/uk/en/ho/WF05a/321957-321957-3329744-3835813-3835813-4247583.html