Sony X Series Laptop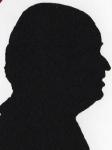 Review controls
In fact no larger than a Netbook but do not think of this as an entry level product. It will be both thinner and lighter than any Netbook I know but it is also quite a powerful offering so you have been warned its not cheap.

click image to enlarge
This Sony X Series Laptop, the VAIO X11S1EB measures 27.5x18.5x1.3cm and weights 760grams. Now at that weight you really can carry it around with you all day.
The right side has VGA out and Ethernet socket. The left side has power in, Kensington lock port (very important as it will easily fit in a poachers pocket) two USB ports and headphone socket. The front has two card slots, SD and Memory Stick, above this on the front edge are three really small LED's for battery charge, hard disc access and Wireless.
Open the lid (goes back to something like 160 degrees) the visible screen is 24.7x16cm (11.1 inches diagonal), above the screen is a motion eye web cam. There is an 85 key keyboard with the alpha numeric keys being 1.3x1.1cm. Behind the keyboard there is a 1cm strip it has a wireless on/off slider as well as the normal three LEDs for scroll, num and caps lock. The on/off button is on the right edge near the top. In front of the keyboard is an 8cm area with the trackpad mounted 11cm from each side, it's small at 5.2x4cm but works okay.
Startup is 60seconds while shutdown is only 7seconds. It comes with a 32bit version of Windows 7 Professional. The processor is an Intel Atom 2GHz with 2GB of RAM. Not that much faster than the standard 1.6GHz offering in Netbooks but that and the extra memory makes seem like it is a far faster machine.
The Windows Experience figures are surprising, Processor is 2.9, RAM is 4.4, Graphics is 4.5, Gaming Graphics is 2.8 and hard disc 6.3 giving the overall (lowest) figure of 2.8. I doubt anyone would buy this for gaming. I assume the SSD will be called 256GB its actual size is 238GB. I make no assumptions as to the software supplied (apart from Windows 7) as this came to me from a publishing house who seem to have added several items of software.
The battery lasted just over four hours in my continuous use test this meant the screen was never blank and it did include some Wireless Internet use. It fully charged again in 150 minutes while the machine was turned off. I can see it lasting a normal working day without too many problems especially if you limit the Internet use.
It is meant to be the lightest laptop around the screen resolution is 1366x768 and looked good even in strong light. The screen is also very thin at less than 5mm thick but does not feel flimsy in any way. Yes the keyboard is undersized but I found no great problem in using it. It is quite even when pushing it, I never heard its fan.
I find the figure generated by the Windows Experience rather slow, of course it's a small unit that would be delightful to carry around, to fit a full size Ethernet port into the side of the unit is a work of art but I assume figures don't lie and while the size is a big plus the price is a big minus, with the applications I put on were various work related ones, I was surprised that the overall figures were not higher. Having a SSD unit rather than a hard disc is probably partly responsible for the perceived faster actions than what the given figures state.
If money was no object I would certainly be happy to have one.
Doing my Internet searches found the Sony X Series VPCX11Z1E at a best price of £1759 including delivery from the first link below.
http://www.amazon.co.uk/gp/product/B002RSKCPG?ie=UTF8&tag=gadge0a-21&linkCode=as2&camp=1634