Asus Blu-ray notebook N50VC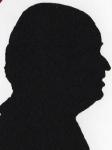 Review controls
This is the second Blu-ray drive notebook from Asus that I have reviewed recently. Outwardly it seems to have everything you could want providing you have transport to ferry it about as the weight of just over 3kilos might make public transport a chore.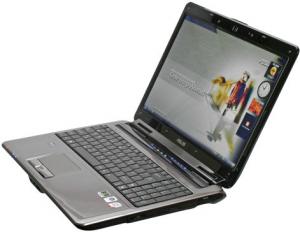 click image to enlarge
It is 36x28.5x4cm the depth is a maximum at the back and it is .5cm less at the front. The exact weight is 3.070 kilos.
The front has headset and microphone sockets front and centre along with an E-Sata slot. The right side has the multi DVD drive (including Blu-ray) a single USB port and Kensington lock socket. The rear has nothing as the edge of the screen ducks under the back so this area needs to be clear. The left side has A/C input, VGA output, HDMI socket, two USB ports, four pin Firewire socket, Express port and card socket.
The screen is 33.5x21cm and the diagonal measurement is 15.4inches. The area around the keyboard is metal and always seems to have cool feel. The 102 key keyboard has full size alpha and numeric keys with others being a little smaller. There is a 4.5cm strip behind the keyboard occupied by the Altec Lansing speakers and just two buttons. This is the first notebook I have reviewed with separate on/off buttons for Windows and the fast opening Linux limited functionality section, interesting. There is a 10.5cm strip in front of the keyboard with the 8.5cm wide trackpad inset 10.5cm from the left edge. The trackpad is 5cm deep with the mouse buttons being chromed and domed being 2cm deep and between these is a fingerprint scanner. The top of the screen has a webcam built in and either of these can be used instead of the normal typing logon for access to Windows. So not only fingerprint but face recognition is available, who says James Bond is far fetched!!!
First a few words on what you get 10seconds after touching the right button and entering the Linux section powered by Splashtop. You can browse the WWW, listen to music, play online game, view photos, chat and under a separate icon use Skype.
Pressing the left button takes you into Windows Vista and around 80 seconds later you are at the desktop. Shutdown is a more reasonable 15 seconds.
You have a 288GB hard disc spread over 'C' and 'D'. The processor is an Intel Dual Core 2GHz processor and you have 4GB of RAM (although it only shows as 3GB). The Windows Experience Index is 3.6 mainly due to Desktop Graphics at 3.6. The other settings are far better, Processor 4.9, RAM 4.8, Gaming Graphics 4.7 and Hard Disc 5.3.
The screen is mildly reflective but colour and contrast were fine in all lighting conditions.
Apart from Windows Vista Home Premium, Cyber Link DVD Suite, InterVideo Win DVD, a 60 day trial of Microsoft Office and Norton Internet Security and a range of Asus utilities that include the face recognition module.
On batteries I got just under three hours in light use, watching DVD's or Blu-rays you are down to around 1% per minute so maybe just about a movie but maybe not dependant on the length. Watching Blu-rays and recent movies there is of course a band top and bottom but some older movies have small annoying bands at the sides as well as top and bottom.
Looking at the specifications the only thing I have not found is the Air Ioniser that is meant in crude terms to make the area around it smell better. Even though I used it for long hours I certainly did not get any smells –pleasant or otherwise – from the unit.
Doing my Internet searches found the Asus N50VC at a best price of £800 including free delivery from the first link below. I think that £800 for a quite powerful Blu-ray notebook is quite reasonable if the graphics were faster it would be a great machine. With the 3kilo weight is it a desktop replacement (only 15.4inch screen) or is it a notebook for travelling as I said at the start well maybe if you have transport.
http://www.amazon.co.uk/gp/product/B0023NVVWS?ie=UTF8&tag=gadge0a-21&linkCode=as2
http://uk.asus.com/products.aspx?l1=5&l2=26&l3=810&l4=0&model=2567&modelmenu=2