Neo Enhanced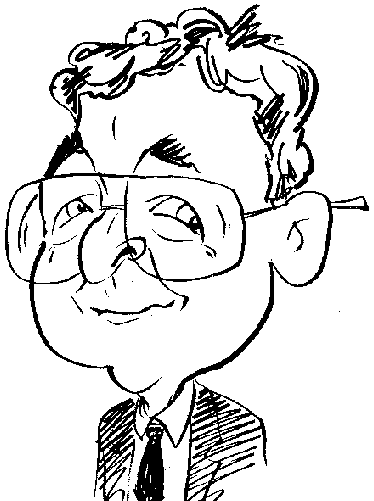 Review controls
Technology is making great inroads into all forms of education. Traditional methods of gaining information and storing content are being superseded by the Internet and computers.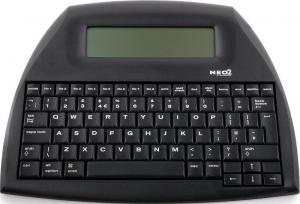 click image to enlarge
Some may remember that a number of months ago I looked at a product designed for use within educational establishments. This product, from AlphaSmart, was entitled Neo (you can read my review of the original here). The Neo, for those who missed my original review, is a lightweight unit that brings together the functionality of a portable word processing, including KAZ Typing Tutor, with features such as USB and Infrared connectivity along with a six-function calculator. Showing how quickly technology progresses, especially with users demanding more functionality, AlphaSmart has now come up with an enhanced version of the product which, not surprisingly, bears the title of Neo 2.
On the surface the basic Neo 2 is remarkably similar to the original Neo – almost a clone in fact. The appearance of this lid-less, one-piece device with its weight of 0.91kg (including batteries) is almost identical. I say "almost" because the latest version of the product bears a Neo 2 logo. As before you have a QWERTY style keyboard with an additional row of keys, about which I will return to a little later, and a monochrome LCD that can display between 2 and 6 lines of text depending upon the font size.
Power, as I indicated earlier, comes from batteries. The three AA batteries supplied with the device should give up to 800 hours of use. Pressing the On/Off key located on the top left of the keyboard, where I would normally expect the ESC key to be (the ESC key has been located on the right side of the space bar where it could easily be pressed by accident), gives you almost instantaneous access to the Neo 2 functionality.
Work is automatically saved and you can quickly switch between eight files at the press of a specific key. These eight keys form a major part of the additional row of keys mentioned earlier. Other keys in this row allow for work to be sent to a printer; run a spell check; search for specific words; send content to a suitable computer; and access various applets.
So what, you may think, are the enhancements that justify this device being named Neo 2? For a start, AlphaSmart has doubled the amount of Flash memory in the Neo 2. You can now store up to 200 A4 pages of text which should be more than sufficient especially as it is easy to copy files to a computer. When communicating with other devices, the Neo 2 offers a choice of USB, Infrared and wireless technology. When set up correctly, the Neo 2 can link to a printer or computer via any of the previously mentioned methods. Generally the Neo will look first for a USB link before checking on Infrared and then a wireless connection.
Providing the wireless connectivity is a Renaissance Receiver unit. This device connects to a PC via USB. While the Renaissance Receiver was accepted when connected direct to my computer, the operating system (Windows XP SP2) failed to recognise and install this device when a powered hub formed part of the connection.
Taking advantage of the wireless feature are three software applications. AlphaSmart Manager 2 is concerned with the functionality of the Neo 2 and includes the wireless drivers and software. 2Know! Toolbar, offering a console style interface, provides the means to accept responses, such as answers to quiz questions, and correlates the results. Finally AccelTest can be used to create quizzes and gives access to a resource of content including KS3 Maths SATS questions. These software items are available for downloading with the total download being 270MB.
Basically the Neo 2 is a fairly sturdy, portable word processor with various connectivity options. It should not be regarded as a replacement for a full-featured notebook. AlphaSmart has a range of accessories and solutions for use within the classroom. A single Neo 2 unit has been priced at £228.85.