AlphaSmart Neo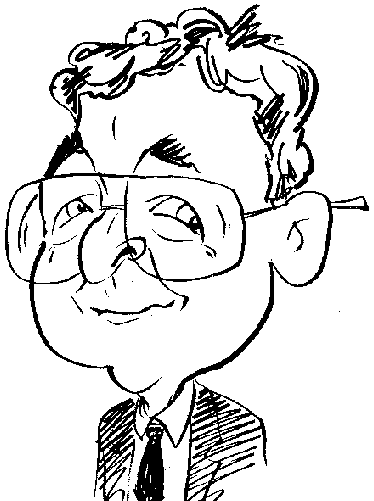 Oh how circumstances have charged with more resources and an improved enlightened attitude towards the presence of IT within the school curriculum.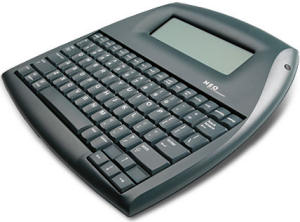 During my time working at the chalk-face, admittedly several years ago, the prospect of one computer per child was considered little more than a pipe-dream. The allocation of a school's computing resources, especially in a multi-storey building, was one computer per floor. As well as being shared between the classes on that floor, each computer (we are talking about substantial RM machines, running DOS software, mounted on trolleys) would need to be locked away each night in a secure area which added to the logistic problems. Now we have products such as the Neo device from AlphaSmart.
Neo, not the Matrix Trilogy character, is a lightweight (0.91kg) notebook or perhaps notepad would be a better description when you considered the appearance and functionality of this kit. This is a lid-less one-piece unit combining a QWERTY keyboard and LCD display. Basically the Neo is a word processing device with some extra functionality thrown in for good measure. On the WP front, standard features, such as a spell checker with

UK dictionary, thesaurus, user dictionary for additional words, word count and a find/replace facility, are all supported.
Eight files are pre-set for the user and these, by default, can hold up to 25 pages of text using a choice of six font sizes. As mentioned earlier there is a QWERTY style keyboard with the text being displayed on a 145 x 35mm monochrome screen that can show between two and six lines of text depending upon the font size. While monochrome might seem like an unusual choice for the display, it is, really, all you really need for displaying basic text. This limitation also helps the Neo achieve its promised 800 hours of power from a set of three "AA" batteries.
Although the standard QWERTY layout is used for the alpha-numeric characters, there are some additional keys to help with functionality. Rather than the function keys found on a computer, the Neo replaces these with task orientated keys. The first of these keys turns the device on/off while the next eight keys are assigned to the individual files. Other keys activate the spell checker; carry out a search of a document; access various applets; plus sent text to a printer or as an email via as appropriate the supplied USB lead or built-in IR feature. Email features do require the presence of a computer. I do have one slight niggle regarding the keyboard layout and that is the positioning of the Esc key. Instead of its normal position, now taken up by the on/off key, it is positioned next to the spacebar on the right where it could easily be pressed by accident.
While not exactly instantaneous, turning on the Neo is quick with a delay of no more than three seconds. On the first use File 1 will be displayed. On subsequent use, the last file used will be opened ready for further input. Various hot key combinations, or AlphaWord commands, are provides to carry out tasks such as select text, copy, paste, word count and change font size. These commands are listed in the 160+ page User Guide; the program's Help feature; and many are also to be found listed on the back of the device.
As well as the main word processing functionality, the Neo does have some extra applets built-in. By default you get KAZ Typing Tutor; a basic six function calculator; Beamer software for use with the IR feature; plus access to a Control Panel for checking and adjusting various settings. Also included in the package is a copy of AlphaSmart Manager. This software is parent or teacher-centric and allows the adult to install new programs on the Neo; control access to programs; and turn selected features on/off.
The Neo is light enough to be used positioned on your knee or an appropriate flat surface. Some might find the lack of any method of raising the keyboard to an angle to be an inconvenience but this did not bother me. A soft slip-pouch with zip is included in the box along with a USB lead. Pricing for a single unit has been set at £175.08.