Disgo Media Bank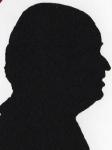 This is a 500GB external hard disk but that is far from all of it's abilities, apart from connecting to a PC it can also connect to a TV, DVD player or set top box and it can store your own digital movie and music library for playback on your TV or PC.
It is 19.5x16x5cm with cables connected and it is shiny black but as this will never pass the lounge police it could happily sit in a draw of cupboard with only a trailing wire to tell it was there.
The front has an on/off button and a .5cm thin strip window that shows various LED through it. The left side base and top have nothing while the rear has four connections power input, A/V in and A/V out and a USB port. Finally the right side has rubber bungs concealing SD/MMC card port and Compact Flash card port however the latter does not support Micro Drives.
First let's deal with the unit as an external hard disk for a PC. I gathered a total of 3008 mainly small files in a total of 63 folders the total size of this data was 5.32GB this I transferred to the Disgo via USB lead in a not that spectacular time of 9minutes and 45seconds. However far better was the transfer time back to PC from the Disgo of 4 minutes and 30seconds for those same files (into a different folder structure).
I could not make Windows read or write files to either the SD/MMC slot or the Compact Flash one as My Computer / Windows Explorer would only give a single drive letter to the Disgo box.
Use with the TV and other such non PC devices worked fine. Two sets of leads and an in/out SCART plug are provided along with a 44 key remote control. There are six sides in English in the multi language Getting Started Guide that may just about get all but a total novice up and running. However when you pick up the User Manual you think there will be lots more detail there is some - and lots of illustrations - but only the first twelve pages are in English and while I succeeded in all the task laid out I have my doubts that a total novice would do so.
Working out which lead goes where is likely to be the biggest problem, being able to see what you select is required and because of this both the 'In' and 'Out' connections will need to be made.
So when recording from the TV you could use the Composite for output from the Disgo to the TV but then you will need a SCART out socket with the provided SCART plug set to out and then plug the other set of leads into that. Once this is resolved recording was fine.
Recording from another device such as a DVD player would work in the same way. However should it also have Composite out you could connect without the SCART socket. Much the same applies to a Digital Box.
So all these changes to the signal will produce some degradation of quality but the output was still quite watchable.
Setting recordings from TV require the unit to be left connected (at least in standby) but it does work. The clock on the Disgo must be set correctly or you could miss part of your program. Once you understand your remote control everything works easily. Perhaps the most important four buttons are the coloured ones Red, Blue, Green and Yellow that on a normal remote with a TV access Digital Text etc. Here they take you straight to Music, Movies, Pictures and Recording sections.
If you then reconnect to a PC you will see a couple of new folders and unencrypted TV will play very well in Windows Media Player but if you try playing copied DVD's you will require 'extra codec's' that of course are not available. However they did seem to play on a TV.
The Disgo is very new but I am told the likely price will be £169.99 http://www.mydisgo.com/shop/product_info.php?products_id=292