HP TouchSmartPC IQ770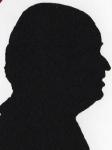 Review controls
This must be considered to be a cross between a desktop and a tablet PC with the built in touch screen being the part like a tablet. However overall it is certainly not a mobile offering. The Vista speed rating is 4.6
Buy Now
HP TouchSmart IQ771
IQ771 only £999
Direct from HP


£1099.99 from DABs


£1099.00 from PC World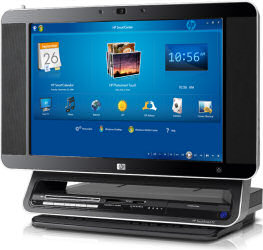 HP are often at the forefront of design and innovation and while this features several features new to me I am not sure the format is quite right.
The HP TouchSmart IQ770 comes with lots of memory and a large hard disc but it also is slow to shutdown and very slow to boot up. Graphics are good and watching a DVD is a nice experience.
Not an easy thing to give dimensions for but if you have the display vertical the overall footprint is 40cm tall, 30cm deep and 55cm wide, however all these measurements are maximums and in shape its more like a triangle with the 90 degree angle at the front base.
The edges of the display area of the screen are 42x25cm giving the diagonal 19 inch measurement. Vista is still a learning curve for me and while the screen has a webcam and microphone built in the only application I eventually managed to get the camera to work in was Skype and then only by trial and much error.
Apart from the normal HP getting started sheet there is a HP TouchSmart PC Quick Touch Reference Guide, this is 60 pages and often seems to be giving good advice and then not quite carrying through.
When using software within the PC it was responsive and things like working with digital photographs worked well. If the PC is going into an environment where it will be left permanently switched on then a lot of what I feel are minus points would be negated.
The Vista Home Premium is the only version I have seen and while it seemed to work the same way as other PC's I have used it on this was the first AMD PC I have used with it.
While the screen will respond to a finger prod it is supplied with a fairly meaty stylus and this works better however on occasions with clicks needed at the very edge of the screen I found the supplied wireless mouse worked better, there is a utility to calibrate the screen and maybe careful calibration might improve responses. The wireless keyboard also worked well and never gave any problems.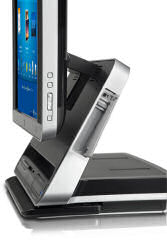 There are a few applications provided specifically designed for touchscreen use, the blurb says Works 8.5 is provided but I could not find it on my test machine and anyhow I do not feel it would be of great benefit. Now if it had been Works Suite that contains Word and that would have been useful. However the base copy of Office 2007 would have been far more use.
I have spoken at length on my feelings on Norton and Symantec software bundled with most HP systems, here was a reasonably quick update at only 25 minutes on a 1MB connection, still I think this is far too long for something that is new.
The supplied TV card worked well and tuning within the media centre part of Vista was straightforward of course you do need to be close to a coaxial aerial. Of course there is a supplied remote control. The slot loading DVD supplied is LightScribe and software is provided so you can burn labels onto the discs using the LightScribe laser.
This was to me a PC that could in time become like the 'All In One' however with a new operating system a new screen a new form factor it is maybe one too many 'news'. One really surprising omission is putting all the USB ports on the rear of the unit.
Doing my Internet searches found the best deal on the HP TouchScreen PC IQ771 to be direct from HP from £999

http://h10010.www1.hp.com/wwpc/uk/en/ho/WF05a/35123-35527-39847-39847-39847-12939752.html