Time to Store 'n' Go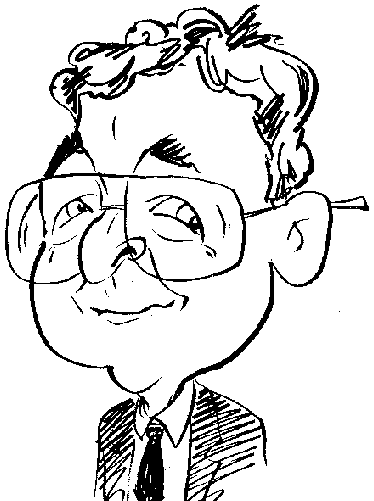 Adding to its range of "store and go" devices, Verbatim can now offer 12GB of storage capacity.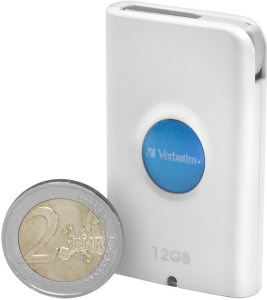 I first came across Verbatim's Store 'n' Go product family around 30 months ago. Since that initial offering, which, if memory serves me correct, was a 1GB device, the product has gone through various guises that include a five-in-one device featuring a camera module and U3 functionality. The latest product in the Verbatim Store 'n' Go family goes under the title of USB HD Drive and has a capacity of 12GB.
This matchbox size device, adopting the popular Apple white colour with a centrally positioned circular blue Verbatim logo, is eminently portable as you move from location to location without so much as a slight bulge in your pocket. The USB connector folds away into the body of the device which is useful when it is being transported but might cause a broken figure nail as you manually have to extract it from its flush compartment. You do get a soft travelling pouch to store the device when in transit and an extension USB cable to get round any connection problems.
Earlier I mentioned a previous Store 'n' Go device that provided U3 functionality. This allowed you to carry supported applications with you for use on various machines without leaving behind any data or application related footprints. This latest Verbatim Store 'n' Go product has similar functionality but this time it is provided by Ceedo Technologies.
Ceedo works by creating a virtual working environment that can make use of, while remaining totally separate from, the power of a host computer. Applications that are Ceedo-aware can be installed on the Store 'n' Go device, as can any data that you want instant access to in various locations. By plugging the Store 'n' Go device into any computer running Windows 2000/XP that might be available you can treat it as you would a hotel that was your temporary residence. Your working environment would be ring-fenced by the Ceedo software allowing you to run your applications and access your data safe in the knowledge that any activity would be confined to the removable device and no trace of your presence would remain on the host once you have departed the scene.
The Store 'n' Go device comes with the Ceedo software which provides a front-end and some basic tools. This front-end sits on top of, and can be minimised to, the system tray when not needed. Various applications, several of which are available free-of-charge, can be downloaded from the Ceedo web site (www.ceedoready.com/software/?cmd=view&ver=2.1.0.0) from categories such as email clients, games, audio and file sharing.
While the Ceedo approach is one method of using this Store 'n' Go device, there might be occasions when you just want to use it as a means of transporting data from one location to another. Verbatim has rated this product as being capable of achieving a read/write speed of 10MB/second. My tests failed to come even close to this figure. The best speeds I managed averaged out at between 2 and 2.5MB/second. With the amount of storage capacity available, you should be able to pack an impressive amount of video, audio and digital images as you "store and go". Verbatim expect this product to be priced in the region of £100 which does seem a little high especially when Seagate has a similar product due to arrive soon at £20 less.
http://www.verbatim-europe.com/index/product_view.php?menu1=product&menu2=657&menu3=4083&lang_id=1&article_id=4083