Lexmark E220 Personal Laser Printer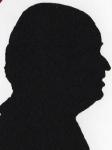 A laser has one huge advantage for mono printing over an inkjet, when it says 17PPM that is what you get and not just 17 identical two paragraph memos in draft mode.
As you may gather printing speed has always been a bugbear with me, perhaps that's why looking at honest lasers is such a joy. One example 573 lines of text spread over 12 pages, that's 9643 words to be precise. From sending this to the printer there was around nine seconds while it thought and then 40 seconds later all 12 pages were laying face down on top of the unit, perfectly printed. If I am very generous an inkjet may have produced three real pages in this time, the quality would of course have been draft mode that varies from acceptable to terrible dependant on the printer.
It is a matt black box and 37x36x20cm, add another 10cm to the height to insert paper vertically face forward in the back of the machine. It is delivered face down from the front top to lie on the unit.
The E220 comes with 8MB of ram - expandable to 72MB should you wish - and this was sufficient to print A4 greyscale images with no difficulty. It prints 600x600dpi (called image quality 1200) or 300x300 should you so wish. The stated duty cycle is up to 10,000 pages per month.
Unlike a lot of more recent printers this is both parallel and USB and therefore supports those of you still using Windows 95.
There are ten different toner saving modes for those trying to get a touch more from the supplied 1500 page cartridge. For the heavier user 2500 page cartridges are available. A internal paper tray is available as an optional extra. The stated capacity of the standard paper holder is 150 sheets, when I loaded this number it looked really crammed I would suggest 100 sheets would be more comfortable. 100 sheets is the stated output capacity again I was always tempted to remove pages well before that figure was reached.
As always my tests are conducted with a gamut of makes and weights of paper all mixed together. I never had a paper jam on a couple of occasions two pages fed through together. The stated maximum paper card weight is 163g/m but I fed card of greater than that with no problem. There is a manual feed if required.
I liked the printer, I liked the quality of output both for text and greyscale graphics but most of all - as with all lasers - I liked the truthful 17PPM printing speed. The stated price is around £150.
Link : http://www.lexmark.com/tab/redirect/0,6447,252735_450282_109244067_en_0_1,00.html