A Match-3 Collection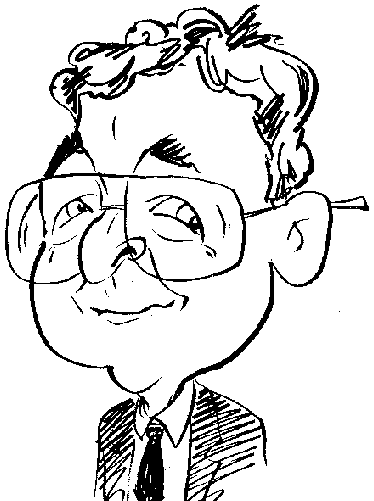 Review controls
Avanquest has gathered together four Match-3 games for this next offering from the company's GSP label.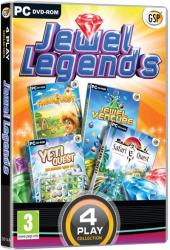 click image to enlarge
Jewel Legends is a new addition to Avanquest's 4-Play series of games available on the company's GSP label. This offering consists of four Match-3 titles developed by Rokapublish. The four titles are Farm Quest. Jewel Venture, Safari Quest and Yeti Quest.
Each of the four titles needs to be installed individually from the same front end which has to be reloaded after each installation. You also need to be aware that each installation will attempt to add a toolbar to your browser and switch you Home page unless you stop it by unchecking the relevant tick boxes. Fortunately you only need to undergo a single registration process.
Taking the titles in alphabetical order puts up Farm Quest first. Adjustments can be made to the volume levels for music and sound effects. You have a choice of 16:9, 4:3 or windowed display and whether to play in timed or relaxed mode. As well as entering the main game from the title screen, you can check out any trophies won and a champions' list.
Not surprisingly this title is based around the work schedule of a farmer spread over several weeks of daily tasks. Apart from Sunday, which has a reduced work load with a single task, you will be required to complete three separate Match-3 grids as you collect food for specified animals. With a standard Match-3 approach of swapping two adjacent tiles, you need to create groups of 3 or more similar tiles that sometimes represents the food required by animals. Once all the animals have been fed and they have wandered off, you still need to ensure that all shaded areas have been cleared to complete the grid.
Providing assistance are a dog, cat, pig and rooster who all require their special food. This food is gathered by getting the appropriate tile to drop to the bottom of the grid. Once they had been fed, these assistants can help in different ways. There are also various obstacles and exploding tiles plus a floating sheep and invading pests such as moles and foxes. Any money earned can be used to purchase forming equipment and supplies.
Jewel Venture sets you on a quest that spreads over various planets with names such as Break It, Build It, Max Hunter and Balancing Act. There are four main modes of play and these are Planetary Mode, Time-Challenge, Adventure Mode and Endless Mode. You can adjust the volume levels for Music, Sound and Background plus select from various screen sizes.
Jewel Venture features grids filled with jewels that can be swapped with an adjacent jewel to make a horizontal or vertical line of 3 or more similarly coloured jewels. Depending upon the current planet, different types of challenges will need to be completed in order to complete a level. Various power-ups and obstacles appear in this game. Once you have completed 10% of a planet then you will be allowed to move on to the next planet in the chain.
The third title, Safari Quest, takes you off to Africa where you need to follow a winding trail connecting Match-3 grids. Options are available to adjust the volume levels for music and sound effects plus play in full screen mode.
When travelling around the various African backdrop scenes overlaid with Match-3 grids, you are usually faced with a dual-pronged task. You need to collect a specified number of various coloured tiles by making Match-3 groups plus clear away shaded areas by including them in a Match-3 group. Helpers in the guise of a monkey, lion, zebra and hippo can be called upon when needed.
The game allows you to switch between different methods of creating groups of 3 or more tiles. Depending upon the state of the current grid layout, you can opt to swap two adjacent tiles to create a group, drag your mouse cursor over 3 or more attached tiles or simple click on a group of similarly coloured tiles. You do not need to stick to a single method and can switch to whichever method is the most suitable for any given situation by clicking on the appropriate box. From time to time a diary page and photo will help break up the routine.
Completing the group of four Match-3 titles is Yeti Quest which is set on frozen wasteland occupied by four crazy penguins who act as your helpers. These penguins each have their own special skill but they will require feeding with fish. These fish appear in some of the grids and they need to be guided towards the bottom of the grid as part of the process of creating Match-3 groups.
As with Safari Quest, there are three types of game play for creating groups that can be used. You can swap tiles, click on groups or draw a line over tiles. And of course there is the Yeti who appears briefly from time to time at the side of the grid. If you are quick enough to click on the Yeti you can earn extra points.
While similar in many respects, these four Match-3 titles have enough different aspects to make for a comfortable fit. This collection should appeal to Match 3 fans and those looking for enjoyable game play that is easy to pick up. Priced at £5.10, this bargain priced title requires a 1.2GHz processor with 512MB of RAM and 220MB of hard disk space running Windows Vista and later.