Upgrading to Windows 8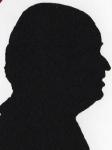 Review controls
A few days ago I was sent a link and passcode to download Windows 8. So with fingers crossed I embarked on making a two year old notebook that has become slower and slower become a more useful member of society.
While I understand that some UK people were involved in the Beta program I was amazed that Microsoft decided not to have a launch in the UK. I have attended every launch since Windows 95 so to launch a new operating system without the chance to talk with people who have been involved seemed strange, also as far as I know there were no UK pre release briefings. So it was a little surprising when I received a link and a code.
You need to download onto the machine you intend to upgrade. You will need to enter the supplied passcode before the download will start, this I found out was the best part of 3GB although no indication was available on the link.
50 minutes later I have it downloaded, you then have three choices, install immediately, burn a DVD or USB stick, or, install later. The reason that you must install on the machine you download to is that there are different versions 32bit or 64bit and also it depends on what version of Windows you were upgrading from. Mine was 64bit Home Premium of Windows 7.
Once you decide to do the upgrade you get a Royal Blue screen (a little lighter than blue screen of death) a couple of lines of white text initially saying computing time and then giving a percentage complete with a small revolving circle of dots to let you know it has not frozen. Initially no percentage then at 24% things started to move along this proceeded slowly until 90% when the first of six reboots happened, this was more off putting as it seemed to be a loop but a cup of coffee helped steady the nerves and then I got a few different messages. This took around 45 minutes and now in the centre of the screen I have four light blue squares.
Finally to a new front screen and then you spend maybe 10-15 minutes inputting router passcodes and Microsoft email etc before you get to a point where you are requested for a phone number when you will be sent either a text or rung by a machine with a seven number code so that your machine can be trusted to be 'trust this PC'.
At this time over two hours have past since I started the download I feel elated that it worked and I have not got an expensive doorstop, while I have got a working unit that I can boot and shut down it is of course an alien environment as there is no 'Start Button' and as my PC was not touch screen I feel somewhat an outsider using a mouse to navigate. One of my first thoughts is why does the screen not fit the display yes I can scroll left and right to see the bits not shown but having to scroll down to check that what I want is not below the display is a pain.
I have discovered that for some reason I have no sound, having found where Control Panel now resides it calmly says all in OK which it isn't but no amount of reboots and fiddling can produce a beep. Next morning I install Skype and at the end of the install a lovely beep from Skype, and now I can play music and watch videos.
My foray into Control Panel proves the Desktop is still there but getting there still proves to be a problem to do quickly.
There are good things the boot that was over three minutes with lots of halts and screen flashes is now just over twenty (yes 20) seconds. Shutdown used to be over a minute with several background programs causing delays, is now twelve seconds.
I am now in my spare time beginning to use a new operating system and like a child making many mistakes along the way. I have no doubt that using it with touch will prove easier and I will let you know when various promised units from manufacturers arrive for me to give them the once and twice over.
If you have purchased a PC recently it should have come with a voucher for a low price (or free) upgrade, good luck.
More information at http://windows.microsoft.com/en-GB/windows-8/start-screen#1TC=t1