Back-up Made Easy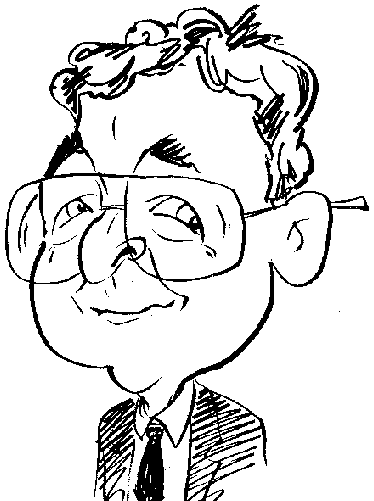 Review controls
According to Sod's Law, the odds against a hard disk failure, whether due to outside influences or not, decrease substantially the moment you neglect to carry out a backup of your data. While disaster might not strike immediately, when it does you will be sorry and to paraphrase an old saying "It is no use crying over lost data."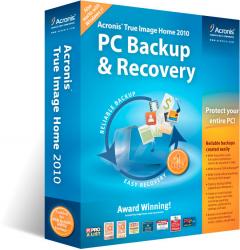 While backups of old (as I well remember) could be long drawn out affairs involving copious amounts pf disks that were of the removable media of the day; the modern backup process is automated and can be scheduled to take place at a time that will not inconvenience you. Offering to carry out this type of task is True Image Home 2010 from Acronis.
Described as PC Backup & Recovery software, this product arrives complete with Windows 7 compatibility and an online backup option. As part of the installation routine you are offered the opportunity to join a custom experience program that allows Acronis to gather anonymous data regarding the use of the program. At the conclusion of the installation process, you will need to restart the computer before being able to use the software.
The main True Image Home 2010 interface offers options to Back Up, Recover (normally referred to as Restore) and check a log of tasks categorised as scheduled and unscheduled jobs. Naturally your first task should involve making a backup. True Image Home 2010 gives you a choice of backing up a complete disk or specific data with the three different flavours of Classic, Online and Nonstop.
In all cases you select the disk, partition or files that will be backed up. With the file backup option, you can select from the categories of My Data, System State, E-Mail or Applications Settings. Further options include selecting the type whether that is incremental or differential, level of compression, the use of encryption and the destination for the backup. Acronis supports a wide range of storage media including local ad network drives, FTP server, various optical formats and removable devices. Wizard-type guidance leads you through the different steps required to create jobs which can be once only or scheduled to run at specific times and dates.
The online backup option, as is fairly standard in these cases, is a subscription-based service which will cost extra. Prices start at £3.95 per month for 25GB of storage capacity. The Nonstop backup produces an initial image of the designated data and then saves any changes to the system and files every five minutes so as to minimise the loss of any data in the event of a mishap.
When the need arises to recover a backup, you are given a choice of methods. Among the choices available you can opt for a Quick Restore; recover individual files and folder; or roll back to a specific point in time with the new Nonstop feature. As with creating Backups, you are led through the necessary Recover steps that are required to complete the action.
Acronis has increased the number of options available with the scheduling feature. You can suspend and enable tasks, specify designated dates and copy tasks to dates. You will also be shown all tasks categories as scheduled or unscheduled with information being provided as to their current status.
As with the previous version of this product, there is a one-click feature which offers allows the user to set up a backup routine that is automatically carried out whenever you click on the appropriate icon. Available from the main interface is access to various utilities and tools which have been categories as Protection, Disk Management, Clean-up, Conversion and Mounting. Finally there is the Try&Decide feature which creates a secure, controlled temporary workspace that can be used to carry out various actions and discard those that could be damaging. This feature could be used for system updates, visiting new websites or opening unexpected emails.
This product is easy to use and provides excellent backup and restore capabilities. Acronis True Image Home 2010 requires a system running Windows XP SP3 and later with a Pentium class processor, 128MB RAM and 200MB of hard disk space. The product supports FAT16/32, NTFS. Acronis has priced this product at £39.95.