An Undead Collection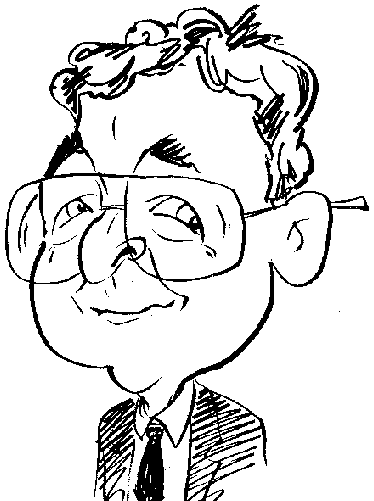 Review controls
For those with a strong interest with taking on the challenge of the Undead, Focus Multimedia has brought together three titles that originally appeared as part of the Alawar extensive catalogue of games.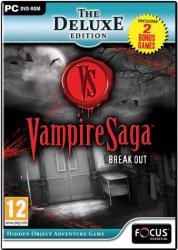 click image to enlarge
Taking the lead in this Deluxe Edition offering is Vampire Saga Break Out. This is a hidden Object Adventure game which is the third title in the Vampire Saga series. In this game you take on the role of Dr Crow who has recently suffered bereavement with the loss of his daughter Grace who has died as the result of an unknown disease. Played in either Casual or Expert mode with the former providing more help as you encounter shadowy figures and hold conversations with a few members of the Hell Lock's community where the game is located. Conversations are held in text format with you selecting from a choice of subject matters.
Adventure mode gives you a full-screen view that features ornate images running across the bottom of the screen giving you access to various options. There is a box to store the blood samples you collect, a Hint feature in the form of a pulsating heart plus a journal that automatically records your progress and discoveries. A concealed inventory will appear when the mouse cursor invades its space.
Hidden Object scenes are identified by an outbreak of samples. Nine different scenes are reused as and when necessary. Rather than be shown a list of items to be found, a series of circles, each containing an item to be found, are displayed. In some cases you will need to find more than one of an item and when this happens a number will appear in the relevant circle. The game plays reasonable well with appealing graphics and atmospheric sound effects plus you get the underlying threat of vampires just around the corner.
The second Alawar offering is Vampire vs Zombies which is a game in the style of time management that is strongly influenced by a previous series published by Alawar namely Farm Frenzy. Rather than give you the choice of sides, you are drafted to the vampire forces of Vlad Tzepech as you attempt to thwart the plans of Boombata, a dictator based in Limpopo Province in South Africa. Boombata intends to use television as the means to deliver a combination of voodoo and tam-tams that will turn the population into zombies under his control.
Basically you act as the manager of a vampire work force on a small patch of land that creates resources which can be used to eventually defeat Boombata. You have the task of collecting the pumpkins that the vampires plant while keeping them safe from cactus plants and eight different types of zombies which appear out of thin air. You can also collect the ashes left behind by zombies you have destroyed. Anything you collect can be sent to market to raise money that can be used to hire more vampires and pay for the light jars used to destroy the cactus plants.
The game is level-based with set targets that need to be met. Stars are awarded depending upon performance. The stars you earn can be exchanged, by visiting a Laboratory, for equipment that will help you progress, Between levels you also have the opportunity to visit other locations, take part in some target practice and watch cut-scenes.
Vampires vs Zombies has some well-drawn cut-scenes, amusing animations with appealing sound effects and background music. It is the type of game that creeps up on you as you realise it has taken over control of your game playing schedule.
The third game in this package, Haunted Domains, has a slightly unusual history. It was originally intended to be launched in time for Halloween in 2010. However issues with certain partners caused this date to slip by without a release. The next I heard was that the product was being put on hold and reviewers should hold back on publishing their views of the game. Everything then went quiet and I heard nothing until Haunted Domains appeared as part of this bundle. One reason for the initial delay and confusion over the original proposed launch could be due to the appearance of a message during the loading of this title stating that Haunted Domains was released following an agreement with PlayFirst who holds the licence for Hotel Dash.
In the game of Haunted Domains you take on the mantle of Sheila Sullivan who is the manager of a haunted hotel. Actually the hotel is not really haunted but it is the residence of various spirits and elements that carry out their haunting duties elsewhere. I should also point out that "manager" is really a courtesy title as Sheila is more of a general dogsbody who does most of the work in the hotel with occasional help from Igor.
The game consists of 50 levels with each one requiring you to meet a specific target. You need to check in the guests and assign them their rooms. Later you can provide room-service for meals and tidy up afterwards plus deal with any specific requests from the guests. Any money earned can go towards decorating the hotel to suit the macabre tastes of the guests and develop the hotel's garden. The graphics and sound effects used in this game are appropriate to its style of game play.
My personal favourite of these three titles would be Vampires vs Zombies with Vampire Saga Break Out coming in second place closely followed by Haunted Domains. You get all three games for the single price of £10.20. Game requirements call for a 1.5GHz processor with 1GB of RAM and 1GB of hard disk space running Windows XP and later.
http://focusmm.co.uk/shop/Vampire-Saga-3-Break-Out-Deluxe-Edition-pr-1929.html