Dell Inspiron 6400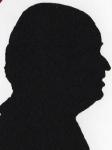 Review controls
If the idea of a desktop replacement machine that truly has five hours of battery life watching DVD's interests you then this could well be for you. Yes 3 DVD's in a row.
Buy Now!
Dell Laptops
Click to see :
Latest Dell Inspiron 6400
Full range of Dell laptops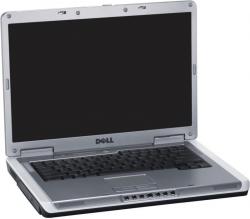 click image to enlarge
While watching three DVD's in a row may not be what everyone wants - or needs - running a DVD tends to put a fair amount of stress on a laptop battery and often it's a struggle to get one DVD watched but I managed to watch three on this Dell laptop one Sunday afternoon, I had only intended two as that would surely drain the battery but it still had 38% left after the second and while it was down to single digits by the time the third was finished it did it and the total running time was 299 minutes so with the DVD swaps it's over five hours. My only gripe the default brightness/contrast were a little dark for my eyes. In normal use I got close to seven hours of use.
The Dell Inspiron 6400 is 36x27x4cm and weights a tad under 3kilos. It has a 15.4inch screen with display resolution of 1680x1050 that I am told is WSXGA+. The fonts looked a little strange but were very readable. Displaying folders gave the icons a rather larger separation but this was just a difference and not a problem.
There is a full 11cm from the front of the unit to the keyboard and on this model it is 88 keys the alpha and numeric keys are full size with only the function keys being reduced. Slightly left of centre is a rather nice trackpad. Behind the keyboard are two buttons on/off and media along with five LED's and the hinge area that shows through when the case is shut has three further LED's.
The unit ships with a 60GB hard disc (actual 54.5GB) and 512MB or RAM with a minimum of 8MB used for graphics. However there are other options.
The front edge has seven push buttons for controlling volume and video, either side of this are the two quite decent speakers. The right side has an Express Card Slot (still only a very few devices to support this), SD/MMC card slot, headphone and external microphone ports, two USB2 ports and a four pin FireWire port. The rear has AC power input, LAN and modem ports, two further USB2ports, external monitor connector and TV output. There is a fan outlet with rather large openings that may just fit a little finger, certainly easy enough to push something into. The left side has the DVD/CD drive.
The unit supports both Bluetooth and Wireless. Bootup is around a minute while shutdown is 15 seconds, should you close the case the screen is blanked but rapidly returns to where you left off when reopened. Returning to DVD's for one more mention the CyberLink Power DVD software works very well and full screen viewing is a pleasure as the resolution works well for display.
It comes with Microsoft XP Home, McAfee security and anti virus, Microsoft Works and some Sonic and Corel software. Unfortunately some of these are only limited time products.
I find the Dell website a little hard to work out, what is standard and what is extra. This only becomes clear when you configure at the check out. At the time of writing there is an Inspiron 5400 model for a very reasonable £599 including VAT and delivery. However it would have - as far as I can tell - 1280x800 display and probably a smaller battery as the claim for the standard battery is 313minutes and I got over 420 minutes in 'normal' use. Working out if you want these extras and their cost is the task that takes a while.
http://www1.euro.dell.com/content/products/features.aspx/4x_inspn_6400?c=uk&cs=ukbsdt1&l=en&s=bsd