An Apple for Christmas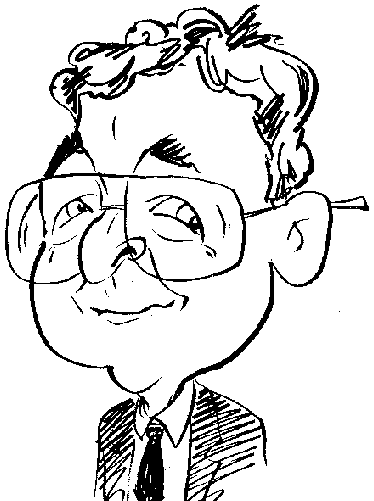 Review controls
What do you want for Christmas? An apple please. Will that be a Granny Smith or Golden Delicious or did you have something else in mind?
While an apple might not seem a generous present for the festive season, it could head many lists when it refers to the latest innovations to emerge from the high-tech Apple company. Steve Jobs was in his elements in a recent satellite broadcast, as he revealed the gems that will excite buyers and give retailers a headache of the nice kind as they try to cope with the expected demand from those eager to get their hands on the latest technology from Cupertino.
At the top of the list is bound to be the iPod but not the iPod with which we have become familiar. Instead this is the brand new, thinner version with 30GB and 60GB models being available in either white or black. Described by Steve Jobs as "the best music player ever - it's 30% thinner and has 50% more storage than its predecessor." But that is only part of the story.
The new iPod will allow you to view video Podcasts, home movies and music videos. Those based in America will also be able to purchase and download editions of popular television shows such as "Lost" and "Desperate Housewives" the day after they are first broadcasted. For that undoubted pleasure, we will have to wait a while until the appropriate agreements have been negotiated. However with over 2,000 music videos currently available at a price of £1.89 each, there should be plenty to keep the iPod's 2.5 inch colour screen, with its 320 x 240 resolution and 260,000 colours, busy.
The 30GB model (4.1 x 2.4 x 0.43in) will hold 7,500 songs; 12,500 photos; or 75 hours of video. The price has been set at £219. The higher capacity 60GB version (4.1 x 2.4 x 0.55in) can store 15,000 songs; 25,000 photos; or 150 hours of video for a price of £299. Battery life for the 30GB model is estimated at 14 hours while the 60GB unit should provide up to 20 hours. These figures are based on audio playback and will be reduced when video is involved.
Alongside the new iPod, Apple has revamped iTunes so that users can take advantage of the iPod's increased functionality. iTunes 6 will provide the means to purchase music videos and six short films from the Pixar Animation Studios for just £1.89 each. The music videos will include titles from U2, Madonna, Sting, Michael Jackson and Beastie Boys. Other new features in this version of iTunes will be the ability to purchase items as gifts for others and have them delivered via email; a "Just for You" section; and customer reviews. This free software is available for downloading from www.apple.com/uk/itunes.
Completing the line-up of new products from Apple is the new, thinner Mac G5. This latest model features a built-in iSight? video camera for out-of-the-box video conferencing and capturing still images using Apple iChat AV software and Photo Booth application. The iMac G5 includes a new media experience entitled Front Row which allows users to playback music, view photos and watch DVDs and iMovies. A bundled 6-button remote control and Mighty Mouse are included as standard. Pricing for the 17-inch model, with a 1.9GHz PowerPC G5 processor, is £899 while the 20-inch model, with a 2.1GHz PowerPC G5 processor, will set you back £1,199.
Get your orders in quickly so as not to be disappointed.