Home Protection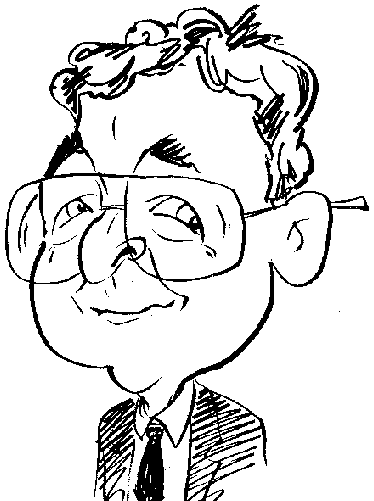 Developed by Smanos (a combination of Chuango Security Technology Corporation, Chuango Europe B.V. and Smanos Holdings), the WiFi Alarm System forms part of the company's Smart Home System line up. This particular product has been designed to provide protection against unauthorised entry to your home via doors and windows.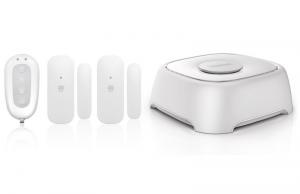 click image to enlarge
The WiFi Alarm System consists of a W020 Control Panel, two DS2300 Door/Window contact units and a RE2300 Remote Control Unit. You also get a set of four AA batteries, an SA-A12 3-pin power adapter and lead, reset pin, User Manual and Warranty Card. There is also an app which will need to be downloaded from the Play Store or App Store and installed on a smartphone.
Central to this kit is the W020 Control Panel which links together the various elements of this protection package. It is decked out predominately in Apple White. Plinth-like in shape and constructed of ABS plastic, this module has dimensions of 117 x 118.5 x 40.5mm (L x W x H). It features a top-mounted circular LED band which changes colour to indicate the current status. A battery compartment on the base of the Control Panel can house the four batteries which act as a backup protection in the case of a mains power failure for whatever reason. Located on the rear of the device are the mains power connection socket and a button for network/WiFi configuration.
The Control Panel needs to be integrated into your home network system using the smartphone app. Two methods of carrying out this task are available. Detailed instructions of how to perform either method are provided in the User Manual. The process involves linking the smartphone to the Control Panel's network and then providing the information for a bridging link to your home network to be created. In certain cases you might need to use the reset pin to help start the process as I had to do.
The small white Remote Control unit features a central grey panel with four buttons. These buttons are raised, so should be fine for those with limited vision, and allow you the options to Arm, Disarm, Stay, and activate an SOS message to be sent to the linked smartphone running the app. Unfortunately this message sending feature failed to work with my Android smartphone.
With the Stay option implemented you are placed in Home mode. This differentiates between the various detectors, whereby some will be turned on or off to allow you the freedom to move around specific areas in the home. Along with Home mode, the detectors can be set to Normal or 24-H zones from a Settings menu.
The DS2300 Contact units, like the rest of this kit, are white in colour. The Contact units, which act as the detectors, can be positioned using supplied sticky pads on locations such as doors or windows which can be opened. Each unit consists of a transmitter and a magnet which need to be positioned on either side of the closed opening. The recommended method of attaching these elements is to use double sided tape.
When the door or window is opened, resulting in the transmitter and magnet being separated by a gap of 2cm and more, a signal will be sent to the Control Panel to trigger an alarm which can be set to High, Low or Mute level with a user defined time period of noise. Even set at Low level, the volume of the alarm will quickly grab and hold your attention while surely disturbing the person responsible for setting off this siren call.
While the Control Panel issued with this kit comes with a pair of Door/Window Contacts and a single remote control, it is capable of handling more than the bundled items. The central Control Panel is capable of working with up to 30 sensors and 10 remote controls. Plus multiple smartphones, either Android or iPhone, can access the system at the same time.
Using the W020 app you have access to various settings features. You can give individual detector sensors an appropriate name to indicate their location. Each detector sensor can have its own Normal, Home of 24-H zone designation. Both internal and wireless sirens (requiring a separate purchase) can be adjusted with regards to the emitted volume level up to 105dB. Specific timings can be set to give you time to disarm an alarm in case of an accidental activation. You can also introduce a pass code feature.
The W020 WiFi Alarm System is certainly an effective way of detecting unauthorised intrusions through windows and doors. Setting up the kit can be a little fiddly and the User Manual is not as helpful as it could have been. As yet I have been unable to track down a price for the product under review but Amazon.co.uk has priced a bundle consisting of the W020 kit and an IP6 camera at £205.98.