Swann Wide Angle Security Camera Pro-760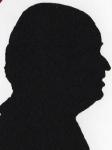 With CCTV being everywhere perhaps it is time to consider it for inside or outside your property. This offering from Swann offers a wide angle view from a single static camera so you should be able to know who has called. It is quite a small unit at 12x7x5.5cm and this includes the sun shield. The bracket is 9x4.5x3cm this is fixed to the units base.

click image to enlarge
There are three wires emerging from the back of the bracket and with a permanent fixing these would be channelled through a wall. For a less permanent fixing it could go through a door frame or perhaps even a window surround.
The unit has an 80% sweep, the Connection Guide suggests you mount it high up as this will allow looking over obstructions and also deter vandalism if mounted outside. For inside use it is recommended to be placed on the longer wall so the widest area is covered.
All cables and screws are provided for fitting and it is also provided with a nine button control to help with controlling the images. It can be connected directly to a TV to view remotely or to a DVR for monitoring in your absence.
Most people used to doing basic DIY should be able to mount the unit and then run the 18metres of cables to wherever the monitoring is to take place. If you need more help it is available at www.swann.com or they can recommend an installer.
You are advised to point it at an evenly lit area but it does have infra red night vision for coverage of very dark areas. There are two circles of twelve infra red lights around the lens. The lens also has a 1/3 inch Sony CCD for clarity and depth.
Up to 30metres in distance can be covered by the camera in a sweep rated between 75 and 80 degrees dependant on whether you take the information from the box or the Swann website.
As stated the three leads from the camera connect to another 18metres of lead once mounted in position. This then connects to a DVR and power, if however you are connecting to a TV then a BNC to RCA connector is supplied.
As the cables from the camera are not exposed then is some security from vandalism if mounted outside however once position you will probably want to wreck the heads of the screws to stop easy removal of the camera.
An Allen key is supplied so any movement of the camera can be stopped.
More details and the full range of cameras for all types of jobs can be found at www.swann.com
The Pro-760 Wide Angle security camera is available from the link below for £86.75 with free delivery.
http://www.amazon.co.uk/gp/product/B008B4K7O6?ie=UTF8&tag=gadge0a-21&linkCode=as2&camp=1634