Currys Essentials Freezer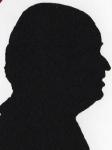 Review controls
The vast majority of items I tell you about are sent for review, however just occasionally I purchase something myself as here with this Currys Essential Upright Freezer that replaces a unit that reached end of life.
Buy Now!
Currys' Essential Freezer
£199 direct from Currys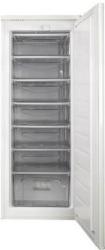 click image to enlarge
I am not sure how old my previous offering was, certainly thirty years so when its red warning light started to come on telling me the temperature was too high I knew the time had come to look around. Placing a thermometer inside got a figure of only around minus 13c but at least it kept working although it was running constantly to maintain that.
I checked the local independent shops as well as the likes of Comet and Currys. Then I looked online and found the same freezer that I liked the look of and with the offer of 5% off for orders over £199 I proceeded. They also offered free delivery and perhaps just as important removal free of charge of my old freezer.
This meant of course it had to be empty and clean before collection, luckily my neighbour had an old overflow unit to allow me some space for the items that would not fit in the freezer part of my fridge freezer.
I ordered on the Monday and while I could have had free delivery on the Thursday I opted for Friday because of commitments. Thursday evening had my freezer emptied and defrosted overnight to have ready dry for collection. My neighbour helped me move it outside and this allowed me to clean the kitchen floor of all the rust that had fallen from the bottom of my old unit.
When you order you cannot choose a time slot only a day but the night before you can check online and you are then allocated a four hour time slot. In fact I was also rung my Currys to give the timeslot. Then an hour before delivery the van driver rang to say when he would arrive.
They wheeled it on a trolley to my back gate removed the cardboard packaging (and took it away) and then placed it my kitchen in place. I was told not to turn it on for a period to allow the gasses to settle. They then collected my old unit and left the whole thing took less than ten minutes, very polite service and no problems at all.
While waiting for the gasses to settle gave me plenty of time to remove the tape from the door and from the internal trays and to wipe it out as per the well illustrated 16 page Instruction Manual. You also get a small scraper and ice tray.
This new freezer is slightly smaller than my old one at 140cm tall, 55cm wide and 57cm deep. You will require a little more width and depth to allow air flow around the unit.
It has seven drawers each with a freezing unit under each apart from the bottom smaller drawer. The stated capacity is 165litres and the whole unit is 'A' rated. At the price paid it is not frost free so will need an occasional defrost. This in itself is not a bad thing as it makes you run down the contents to enable the process.
I have had the unit three months now, and while the noise when working is far less than my old unit it of course comes on less as the insulation on a modern unit is far better than my old unit. The noise is just different.
For the purchase price of £189.99 (5% off voucher widely available) I am extremely happy. The delivery men were punctual and polite and should you buy from their shops the option of free collection of the old unit was available, also it was a longer waiting period for delivery. Yes it is nice to see the unit in advance and providing you check model numbers to be sure it is the same unit I certainly would buy again using online.
The Currys Essential Freezer CTF55W10 is available from the link below. Currently £199.99
http://www.currys.co.uk/gbuk/essentials-ctf55w10-upright-freezer-white-04117193-pdt.html