Designer Pro X 9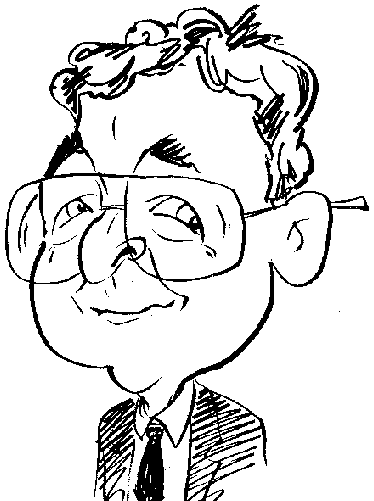 Review controls
Now part of the MAGIX family, Xara has released the latest version of its flagship graphics product.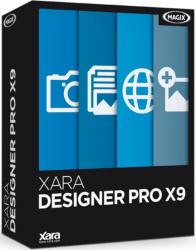 click image to enlarge
Another year and another version of a product, which has been around for a good number of years, makes its appearance. In this case the product is Designer Pro X from Xara. I should clarify that the "X" is part of the product's actual title and does not have anything to do with the version number as happens with the version numbering adopted by some other companies. This did confuse me a little at first until I realised that the last version of this product that I looked was version 8 and so the logical next step was version 9 rather than jumping from X to X9.
Developed to cover tasks such as producing illustrations, photo editing and page layout, Designer Pro X 9 is available in 32 and 64-bit varieties. The software does require the entry of a 35-character serial number. When you first run the program it will check for and download, if requested, any updates it finds. Further updates can be checked for from the Help menu.
Xara does appear to have a fixation with a rather dark looking interface. I could find no method of changing the main colour scheme which is based around a very dark grey backing colour but, having said that, the appearance of the interface does tend to grow on you over time. The usual assortment of menu bars, including an info bar whose content changes according to the current mode of operation, are arranged across the top of the screen. Tool bars, covering actions such as selection, mask, photo, eraser, drawing, text and shadow, run down the left side of the screen. A colour palette is positioned across the bottom of the screen while Design and Page & Layout Galleries are accessible from the right of the screen. This leaves the dark grey central portion of the interface for your work area.
Combining features dealing with vector illustrations, photo editing, website creation plus page & layout aspects, Xara Designer Pro X 9 still retains the company's fast graphics processing capability while introducing a raft of new features. Not surprisingly, as Google is more than happy to insert its tentacles into every possible area, you gain access to the full 600+ list of Google web fonts. Older readers may possibly remember another graphics company which had the habit of swamping its users with fonts aplenty. You also get a number of new widgets, including some from Google, which can be used to populate a website.
While on the topic of web-based features, Designer Pro X 9 provides you with some new backdrops, making use of graduated fills, bars and textures, to enhance websites. NavBar replacement and page background handling has been improved along with HTML5 and CSS3 compatibility. When you make changes, as often happens, to a webpage content then the software will attempt to incorporate automatic positioning of objects and page sizes to reflect the changes while the resolution being delivering will be compatible with the browser being used. There is also access to the Google Analytics service once you have set up the appropriate free account.
Other new features, which Xara has classified as Photo, Text or Template, have been added to this latest version of the product. The new photo tools include the ability to remove objects from an image. Rather than just concentrating on small blemishes, you can erase large elements with the software filling in the blanks with suitable content from the surround areas. If it is the background that does not appeal then it can b removed and replaced with sometime more suitable. A new mask and region tool has been added along with several new photo plug-ins that include pencil, tilt shift, colour splash and thermal with a slider bar to adjust the intensity of the effect.
Although images have the ability to attract attention, it is often the text that delivers the message. You can now have multi column text by the simple method of selecting the text and entering the number of columns. As you edit the text, so it will flow through columns and over pages. You can add page numbers and column breaks. Support is now provided for Microsoft Word .docx format.
As this product's title indicates, this software is aimed more at the professional user who will be prepared to delve into the various features available with the product. The fact that the Help feature often indicates what is possible but sometimes neglects to go into how effects can be achieved should not put off the professional user who will be willing to pay the asking price of £249 for this product. An upgrade, costing from £79, is available as is a free trial download. This software will run on a Windows XP and later system with a minimum of 500MB of RAM and 300MB of hard disk space.