An Abandoned Vessel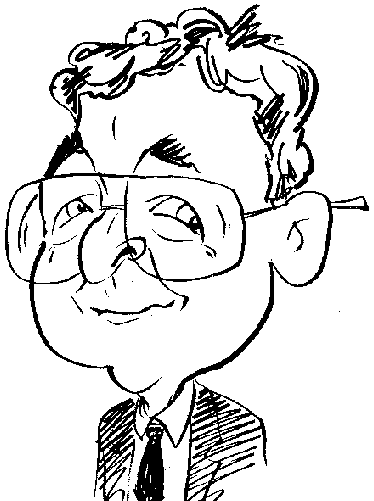 Review controls
It is time to pack your bags and take a trip to Portsmouth where the Mayor has an abandoned ship cluttering up the place.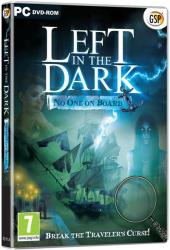 click image to enlarge
When a ship turns up in the harbour, you would expect it to be manned by a crew and, possibly, have some cargo on board. Well that is what the Mayor of Portsmouth and his harbourmaster expected when a sailing ship, which had mysteriously disappeared at sea, suddenly reappeared. But that was not the case as both the crew and cargo where nowhere to be found. As a result you, in the role of Private Detective Charlotte Austin, are summoned to investigate this mystery in Left in the Dark: No One on Board. This hidden Object Adventure game is available on Avanquest's GSP label.
Following a brief animated introductory sequence, you arrive at the game's main menu where you have the opportunity to make adjustments to the game's environment and select from the three difficulty levels. Volume levels for music and sound effects can be adjusted with other options to select a custom cursor, dubbing and full screen mode being also available.
The Custom level of difficulty gives you the fastest recharge rate for Hint and Skip features plus active zones and Hidden Object scenes being identified by sparkles. You get a map showing locations and where actions need to be completed. Also there is no mis-click penalty in Hidden Object mode. By selecting Advanced or Expert levels, matters become more difficulty as recharging slows down, there is a penalty for mis-clicking and there are fewer helpful sparkles plus the map is less informative.
Summoned by the Mayor of Portsmouth, you arrive to investigate this mystery of the missing crew and cargo. An interactive tutorial can be activated to point out the game's main features. This will explain about the different cursors as you examine and pick up objects, move in different directions and listen to the dialogue delivered vocally from characters with animated heads. The dialogue is also printed on the screen.
Running across the bottom of well-drawn scenes in Adventure mode are the various tools at your disposal. Taking up a central position is the Inventory. Often you will need to use the chevrons at each end of the Inventory in order to view items that can not fit in the space available. Some items, either picked up or given as a reward, will need to be used on more than one occasion. In such instances, the item will be automatically returned to the Inventory after each use.
To the left of the Inventory are the Diary and Map features. The diary will automatically record your discoveries, especially codes which appear regular throughout the game, and list the current task. As well as showing locations previously visited and where actions need to be performed, the map can quickly transport you between locations as you explore the ship and other areas connected to this mystery. The Hint feature is positioned to the right of the Inventory.
A great deal of back-tracking will be required in the game as you need to revisit locations on several occasions as you delve into a mystery that has its antecedents in events on Devil's Island. Appropriate sound effects help add to the atmosphere of the various locations. Interspersed at regular intervals during and between scenes are numerous cut-scenes which help fill in the back story and draw you more into this game that has unpredictable events and twists. There is an option to skip any of the cut-scenes if you are in a hurry to get back to the main action.
Hidden Object scenes follow a familiar pattern seen in several other titles. You are presented with a text list of items that need to be located within a cluttered area. If an item in the list is coloured blue then an additional action, such as opening a container, moving an object or pairing two items, will be required before it can be located. On the completion of a Hidden Object scene you will be rewarded with one of the items found.
The various puzzles or mini-games that appear from time to time may not be the most innovative but they are generally challenging. In most cases they are appropriate to the game's settings and will grant you access to another location once solved or by selecting the skip option.
After a rather slow start, I found myself being drawn into the game and its story of misdeeds. The game could benefit from a little more content but otherwise it will provide you a challenge that should last for several sessions. Priced at £10.20, the game requires a 2GHz processor, 1GB of RAM, support for DirectX 9 and 2GB of available hard disk space.
http://www.gspgames.co.uk/games/left-in-the-dark-no-one-on-board-501980?meta=hiddenobject