Kenwood Energy Sense - Energy Saving Kettle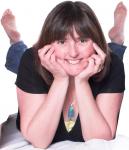 This lovely looking kettle from Kenwood has been designed to give up to 35% energy savings over standard design kettles.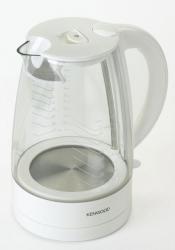 click image to enlarge
The Kenwood Energy Sense kettle has a clear body and comes with either a polished metal or white base, handle and lid. It looks stylish and is lightweight.
The Eco friendly design incorporates an improved element technology designed to improve the energy rating. I trialled this up against our regular kettle and found that it used around 10% less energy as measured by our OWL energy meter and boiled around 9 seconds quicker. This isn't a precise science - as it depends on us not ramping up anything else in the office at the same time. However, it was different enough to substantiate Kenwood's claim to save some energy - and with the number of times we boil the kettle each day the saving could be substantial!
The additional energy saving seems to come from the consumer's sensible use of the kettle by only filling up as much as is necessary.
If you are already careful when you fill the kettle then you won't save any extra energy. However, if you are somewhat cavalier about how much you water you put in your kettle each time you make a cuppa then you could save energy and money by using the clear markings on the kettle. Kenwood has made it easier for you to know how much water you are using by giving markings in both litres and cups. These show the water quantity both level and at an angle - so you can see how much you are filling up even when tipping the kettle under the tap - what an obvious and clever idea!
One small comment - I actually wondered how many people still drink cups - everyone I know drinks mugs of tea and coffee. It would be a useful addition for Kenwood to show markings for mugs instead of or as well as the more traditional 'cup'!!
To add to the Eco friendliness, the kettle comes in a recycled cardboard box. This I like - it's good to see a manufacturer forsaking colourful printed pictures for a wholesome approach to packaging. Inside the box, the kettle is packaged in a reusable cotton bag.
The Kenwood Energy Sense kettle is available from Amazon for £55.25 including delivery on the following link :
http://www.amazon.co.uk/gp/product/B002A1EYMM?ie=UTF8&tag=gadge0a-21&linkCode=as2&camp=1634