A Garmin Activity Tracker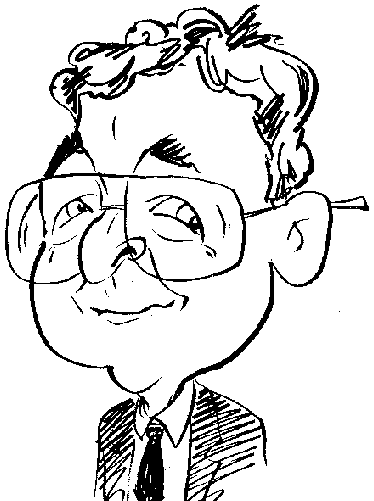 Review controls
When I hear the name of Garmin, my thoughts are generally directed towards satellite navigation and Global Positioning Systems (GPS). However this is not the company's only sphere of interest. Garmin also has its sights set on our personal health with products such as the recently launched vivofit™ fitness band.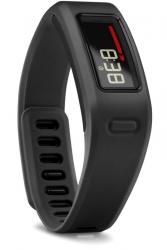 click image to enlarge
Sometimes referred to as an activity tracker, the vivofit is a device designed to keep a close watch on your personal fitness regime. This kit consists of the small vivofit unit which comes inserted in a rubberised wrist band. A spare wrist band was included with my product. There is also a small open-style USB nano device which is referred to as an ANT stick. This element is used when linking the vivofit to a computer. Helpful documentation is limited to a couple of small cards featuring an illustration of fitting the vivofit unit into a wrist band and the URL for the website that provides the means to pair the vivofit with a mobile or desktop device. Fortunately there is an option to download and print a copy of the vivofit Owner's Manual (four A4 pages).
The actual vivofit unit features a small (30 x 12mm) LCD screen with a side-mounted button for cycling through the various options and feedback information supplied by the device. Due to the size of the screen, only a limited amount of data can be displayed at one time and so you do need to make frequent use of this button. The supplied wrist band is not my favourite piece of equipment. I found the design of this rubber band made it rather difficult when it came to attaching it to the wrist. You need to force a couple of protruding studs into openings that run along the band in order to hold it in place. Other similar products I have looked at handled this task far easier.
Whereas the vivofit is battery powered, it is not like the other activity trackers I have look at recently. These models featured batteries that were rechargeable. In the case of the vivofit, the batteries are of the replaceable button type. According to Garmin these CR 1632 batteries have a life of up to one year before needing to be replaced.
Before attaching the vivofit to your wrist you do need to set the unit. This can be carried out either using a computer or mobile phone with the relevant device requiring a download. Various settings can be customised from the Garmin Connect download on your chosen desktop or mobile platform. You can set the time format, measurement unit, visible screens and auto goal. The latter determines your step goal automatically.
Once the set up has been completed, the vivofit will track and record your activity. It will check on the steps taken, distance travelled, the number of steps to reach your step goal and the amount of calories burned. By pressing the side-mounted button you can cycle through this data plus view the current time.
The vivofit does not concentrate solely on your activity but also includes those moments of inactivity within its remit. Sit for too long in a chair and a red "move bar" will begin to appear on the vivofit display. This bar will grow with additional segments appear after each 15 minutes of activity and this will hopefully encourage the wearer to be more energetic. While producing this review and, admittedly watching cricket on the television, the "move bar" on my vivofit has expanded over three quarters of the screen so perhaps it is time I got up and started moving around before the bar expands further.
One period of inactivity in which the vivofit takes a special interest is that of sleep. The vivofit can monitor your sleep pattern. It can record statistics as to the total hours of sleep that is taken plus any periods of movement (tossing, turning and toilet breaks) and when your sleep is at its most restful. In order for these statistics to be recorded, the vivofit needs to be placed in SLEEP mode by pressing the side-mounted button.
Built into the vivofit is storage capacity for up to 30 days of data. When storage space is full, the earliest files will be deleted to make room for new entries. Data can easily be transferred to a computer with the ANT attached or a mobile phone using a Bluetooth connection using the vivofit's SYNC mode again activated from the side-mounted button. The vivofit needs to be within 10 feet of whichever device will be receiving the data.
There are some activity trackers which claim heart rate monitoring, which requires two specific reading, when in fact they mean pulse rate gathered from a single reading. The Garmin device does claim the ability to monitor heart rate but only in conjunction with a separate add-on which consists of a band that fits around the chest. I have not tested this feature.
Apart from having to twist my wrist slightly in order to read the data displayed on its screen, I found the vivofit easy to use. I must confess that the inactivity bar failed to encourage me too much with regards to getting out of my chair and moving around but it might work with others. Garmin has priced this product at £99.99.
https://buy.garmin.com/en-GB/GB/watches-wearable-technology/wearables/vivofit-/prod143405.html