HoMedics Circulation Pro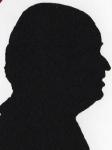 Back to feet now, but here a rather different device from the recent Shiatsu device, this works with electrical impulses and even has external Tens pads to attach to other parts of the body that need help to improve their circulation.

click image to enlarge
It is 35x31x4cm maximum size. The foot pads are 25x10cm so some overlapping of all but the smallest feet will occur. Between the outward facing foot pads is an 8.5x2.7cm orange display with controls for foot soles, body intensity and treatment duration below this. Further toward the heels are two connections to attach the leads and pads for attaching to other body parts. The leads supplied are of a good length so should work from legs up to shoulders.
The unit is supplied with a near 2metre lead to power block so although connected to a power outlet it is DC not AC power you are connected to, you can alternatively run the unit on standard batteries.
While using on your feet most can adjust the controls using toes or fingers but there is a remote control supplied that mimics the controls on the unit which can be useful when working with other parts of the body.
This unit uses 'Electronic Nerve Stimulation' to act as a massager to relieve pain in muscles it cannot be used for other injuries it is intended to increase blood circulation to tired and aching areas from over exertion.
It is designed to reduce pain.
The amount of time it should be used can vary it defaults to 30 minutes but you can reduce this time period.
There are separate controls to increase the intensity of the stimulation from 1 to 99. I found that in my feet I felt nothing below around 40 and anything above 80 was definitely uncomfortable but the Instruction Manual states you should not immediately try to be macho and use it at a high level. In fact in most cases lower levels will be more helpful.
Two leads and four very sticky pads (two for each lead) are provided and when not in use plastic bases with raised bumps to store the pads on are provided. These work in the same way as for the feet and one pair of pads is attached to the sore area rather like those of a Tens machine.
This is first such device mainly intended for feet, I have used various tens devices for back problems over the years, this could help in the same way they do, however as with all such devices if the problem is not muscular then it is unlikely to help and use of it may cover the initial problem so if things do not improve then see a professional.
The Homedics Circulation Pro is available from the link below for £146.28 with free delivery.
http://www.amazon.co.uk/gp/product/B00CV3XDKS?ie=UTF8&tag=gadge0a-21&linkCode=as2&camp=1634
http://www.homedics.co.uk/health/circulation-enhancing/homedics-circulation-pro.html