An Activity Tracker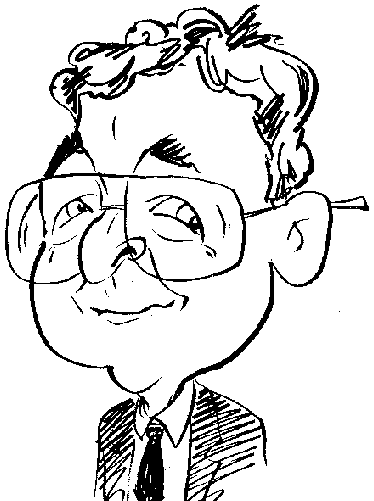 Look after your health and it will look after you – so goes the saying and this next product could prove useful.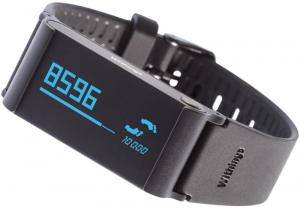 click image to enlarge
Personal health and fitness is an issue that should concern us all. However, for some it is easily ignored due to the demands of everyday living. Fortunately help is available from various wearable devices that offer to provide feedback regarding certain health issues. Originally these devices tended to concentrate their efforts on a single topic such as how far the wearer has walked in a given period. But now devices are available to check on a range of health issues. One such product is the Withings Pulse O2 offering.
Described as an "activity tracker", the Withings Pulse O2 is a small device featuring touch screen capability with Bluetooth connectivity. Controls consist of a single button on the top plus a light sensor located on the rear of the device. A micro USB port is positioned on the base of the unit. The Pulse O2 has dimensions of 43 x 22 x 8mm (W x H x D) and is available in a choice of black or blue. Powered by a rechargeable battery, the Pulse O2 should be able to last up to two weeks on a single charge.
This device has been designed to track the wearer's sleep pattern, heart rate, blood oxygen level and general activity. In order to carry out these tasks, the Pulse O2 needs to be carried in a pocket or using one of the supplied accessories that come with the product. Withings provide a clip-on belt attachment and a wristband attachment. The belt attachment is constructed of moulded rubber into which the Pulse O2 slots and is well protected. The wristband is described as being aluminium, however this just referred to the open compartment into which you slide the Pulse O2 . The strap part of this accessory is constructed of a rubber material which can be adjusted to fit various wrist sizes.
Also included in this package is a micro-to-standard USB lead for charging the Pulse O2 and a Quick Start Guide. This guide covers a range of languages and perhaps because of this tends to rely on illustrates to explain its usage.
Prior to setting up this device you will need to download the appropriate Health Mate app to your iOS or Android mobile device. You can then create a free account by providing name, email address, language and measurement unit along with an optional password. Once you have paired your smartphone or tablet to the Withings device then the Pulse O2 can be set up with the appropriate software so that data can be synched with your smartphone or tablet and thus keep the user up-to-date with their progress.
While the Pulse O2 tracks various health related features, its small size means it is unable to display all its relevant data on a single screen. To get round this problem the Pulse O2 lets you cycle through a series of screens that display information related to a specific aspect. You can view the steps taken, distance travelled, elevation and calories by tapping the power button on top of the device. By dragging your finger across these screens you can scroll through your previous data and compare it to the current figure relating to the particular health aspect.
The Pulse O2 offers a couple of additional options with regards to health issues. These two options initially share the same screen and cover Heart Rate and Sleep represented by icons of a heart and the moon. Touching the moon allows the user to turn on the Sleep option by sliding a finger across the touch screen to the left. The unit will then analyse your sleep pattern and provide feedback to the Health Mate app.
In order to measure your heart rate and blood oxygen level, you will need to place a finger on the light sensor on the rear of the Withings device. Using this method you can quickly test your heart rate and have your blood oxygen saturation (SpO2) level recorded. This feature could be particularly useful for mountain climbers and athletes training in high altitude conditions plus those who have asthma and similar ailments.
As well as setting up your free Withings account, the Health Mate app receives regular updates of the data recorded by the Pulse O2 via the Bluetooth connection. You can view your performance and wellness levels in weight, activity, sleep and heart areas. You can also integrate other Withings products that you may possess into your personal health system.
How well the Withings Pulse O2 will affect your well-being is really down to you. The Pulse O2 can provide the data but you need to put the information to good use and then maybe you may receive a Withings Virtual Badge for your efforts. The Pulse O2 is priced at £99.95 from various selected retailers including Currys and PC World.