Running or Walking, Comfort Trail Freek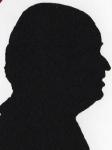 A snug fitting shoe, a little bright by my standards but given that anything goes today the word is comfort and while these are extremely comfortable I am not one for vigorous exercise which I understand is their main purpose.


click image to enlarge
These weight 280grams per shoe (mine are size 10, 44EU) and so comfortable with or without socks. Which as a very mature person also seems wrong to me, but I did wear them barefoot as they are designed to be worn - most of the time.
These are marketed as 'off road ready' which means rough terrain my extent of rough terrain is walking round the local car boot fair in a nearby field.
The moulded soles are predominately yellow with one red area. The upper is red in various degrees with some yellow which I assume make them a fashion item. I know nothing about fashion but I know comfort and wearing these is certainly comfortable.
With ordinary shoes (black lace up) walking over the pimples on a railway station towards the platform edge with a thin sole is noticeable and of course that is why they are there to warn partially sighted people. Here you still know they are there but no discomfort as although the sole with protrusions are thin at 1cm they are still solid have quite deep protrusions and spread the load.
They have laces but the more modern type which just pull together in a fitted clip. The shoes tongue is part of the shoe and not separate.
While I requested these when they were announce in January it was the very end of March before they arrived and certainly at first the thought of not wearing socks – it was still cold – was not appealing. Some bumph suggested you try to wear them 80% of the time. I certainly took that to mean 80% of the time you are wearing shoes as even I do not wear shoes in bed.
These are comfortable even when worn all day, on warmer days I went barefoot as they were designed for.
I shocked a few more conservative people of my generation by wearing them as they still think any trainer shoe is Avant Garde. Still when I came back with a comment like I bet the first thing you do when you get home is take your shoes off – even if it is to don slippers – they do not have an answer. These work flawlessly indoors and out.
VIVOBAREFOOT needs to be broken down into syllables to make sense. VIVO, BARE, FOOT is the name all in one. There are a couple of You Tube videos that may help but perhaps the best is the link at the end that goes through the whole range of items for almost any occasion and shows the two colour choices Red/Orange as I was sent or the slightly more sober Navy/Sulphur that may have shocked those of my generation slightly less.
Both are available in whole sizes from 6 to 13 from their site at £85.
http://www.vivobarefoot.com/uk/mens/trail-freak-mens?colour=Red/Orange
http://www.vivobarefoot.com/uk/learn/the-skill-of-movement/walk-before-you-can-run