Dyson Baby DC22 Allergy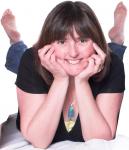 The Dyson Baby DC22 Allergy is a cylinder vacuum cleaner designed to tuck away into the smallest of storage spaces whils still giving a performance clean.
Buy Now!
Dyson DC22 Allergy
£177.30 from Amazon
including shipping


£239.99 direct from Dyson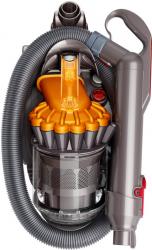 click image to enlarge
As it's name suggests this is Dyson's baby of the family. This cleaner is ideal for you if space is at a premium but you still want a high performance cleaner. The DC22 Allergy is a compact vacuum cleaner that still manages to incorporate the Dyson Cyclone technology. It's designed for homes with very little storage space and not too much vaccuming!
The Dyson Baby DC 22 is simple to assemble. Slotting the hose and attachments into place takes just a couple of minutes.
It's also very easy to use with only an on/off button to worry about. Vacuuming is done by pulling the unit along behind you whilst pushing the wand and attachments in front. The cord extends as you move along. There are a range of attachments that fit on the wand to get into a range of awkward spaces.
The collection bin is small, and the cord and hose length are short - all to help the compactness of the machine - but as this is designed for small spaces this shouldn't be an issue. It's easy to empty - a button to press to release the bin and another to click it open over a bin to dispose of contents. There's also a washable filter which ensures clean air is expelled.
The unit is exceptionally light and easy to carry around being made of the same material as crash helmets.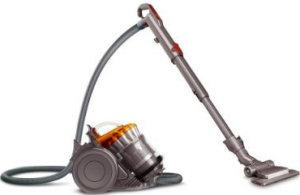 When it's time to put the Dyson Baby away the wand retracts to roughly a third of its extended length. The hose and wand wrap around the cleaner, and the cord retracts into the body. When all this is done it should fit neatly into a small cupboard.
The Dyson Baby DC22 incorporates Dyson Root Cyclone Technology and core separator which Dyson tell us capture more microscopic particles than any other cyclone - ideal for allergy sufferers.
Obviously the Dyson Baby is not ideal for large houses. However, it is just made for a small flat or house and because of its compactness also easy to use for cleaning inside your car.
We found the Dyson DC22 Allergy at Amazon for £177.30 including shipping - a 35% saving over Dyson's own recommended price.
You can also buy directly from Dyson for £239, again including shipping. Although more expensive they are currently running a promotion that will include a free home cleaning kit worth £25.00, which narrows the gap a little (this offer expires 3/11/2008).
You can see reviews of other Dyson vacuum cleaners here, along with some background information.