Art Rage 4 Software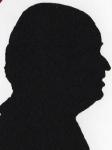 By the time anything gets to version 4 it should be mature; however this has something that few such products have and that is the ability to work just as well with touch screens such as those for some recent Windows 8 PCs it supports fully.
The download is 40MB and can only be down when you input your serial number. After that you do the install and then rather annoyingly you need to enter the same serial number again before you can run the program.
Using touch on a large screen Windows machine works well; on a small – less than 12 inch – unit it is less useful. However it still works using a mouse on Windows versions as low as Windows XP.
There are also versions for iPad and iPhone users, these are far cheaper but of course have less functionality.
Firstly a little history for people who have not come across Art Rage before. At version 3 it split into two versions Art Rage Studio and Art Rage Studio Pro and the latter had more tools so the advanced user could do more complex things. It's a couple of years since that version and since then touch screen PCs have grown in number not least since Windows 8 was launched at the end of last year.
In essence Art Rage is a software package that lets you come close to producing art works via a PC or MAC. I can see that on a large screen being able to manipulate items by touch gives more realism, however on a smaller screen you need to really zoom out to be able to work in detail to get the same effect and as older person I still find a mouse easier to manipulate and of course you can still use a tablet such as those offered by Wacom which can give an effect almost equal to touch but in a horizontal plane.
A good artist can produce output that looks like a painting, a computer art package that can do that is certainly something to consider. The main differences, no canvas to buy, no oil or water colours to get all over the furniture and best of all easy undo.
However for the beginner once you have overcome the initial learning curve then you can produce good looking work.
After the start up logo you have five menu trees File, Edit, Tools, View and Help, also of this top line which can be collapsed to a single menu button to give more space is, a percentage button with – and + either side then back and forward buttons, canvas positioner, hide window, toggle to full screen and close.
The other windows open by default are Layers, Tracing, Colour, Implements and in a collapsed state, Stickers, Stencils, Settings, Tracing, Presets and References.
As a novice user the thing that immediately took my eye was that colour is live so go over one colour with another – with brush, palette knife or finger – and the colour changes to what would occur when you mix two together.
There is a 135 page User Manual available from within the package which is enough to solve most problems when things do not work as you think they should do.
Some of the new features in version four are Paint Symmetry, Toolbox Panel, Clone Tool, Scraps & View, Gradient Fills, Non Uniform Transformations Workbench Mode and Full Wacom Tablet Support.
The only two restrictions are screen size 1024x768 and 512MB or RAM.
The Art Rage 4 package is available from the website below as a download for $49.
http://www.artrage.com/artrage-4.html
You can also download a demo version (about 20MB) to try before you buy from the link below.