Bass Connect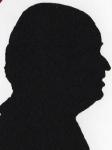 Previous items I have reviewed from Thumbs Up have taken the sound from the SmartPhones speaker and given you a better result. This unit uses the same idea common to most in that the signal is sent via Bluetooth to give an excellent sound.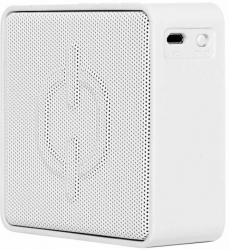 click image to enlarge
The Bass Connect bluetooth speaker measures 7x7x3cm and weights 192grams.
The sound from it is amazing, remember the only input is via Bluetooth so what it is receiving is most like to be MP3 files.
Normally claims made as to the time between charges are shall we say 'hard to reach', here however the claim is 'four to five hours' that I smashed with ease on day one, in fact I got to ten hours, the next day two hours before it stopped playing, so that is 12 hours, I then recharged it in less than two hours and then played it for four hours on the next three days and still had a few minutes more before it again stopped so I can say 12 hours is reachable easily and this was with the volume at a good level and as stated with good sound quality as I left it in central position while I moved from room to room. I then placed the SmartPhone in various extremes so there was probably ten metres as the crow flies on occasions and as my walls are solid it is probably more than this.
My next test was to place the SmartPhone at the back end of my garden and walk through the building and out the front door and go to the street, still without any drop off of music.
The slightly 'tacky' feel of the plastic bass picks up bass from a solid surface and if placed on the desk beside you there is definite resinance through the wood.
The right side has a micro USB port used to charge the unit, beside this a simple on/off slider.
The rest of the controls are on the side to its left with an LED that shows red while charging and a slow blue flash every five seconds when paired.
There are three touch buttons + to move to the next track, - to move back and these are split by play/pause.
If preferred and you do not want or need the added base try it upright with the buttons on the top this is rather good as well.
I would also suggest trying it on a range of materials such as a pile of papers – a rather good paperweight as well – as this changes the sound.
The actual volume is set from the SmartPhone.
In the box is a micro USB to USB lead and for those who do not have Bluetooth there is a 3.5mm lead to micro USB which enables you to use an MP3 player.
This also allowed me to test higher quality sound from my Audio system and it was more than acceptable in fact I needed to set the volume level lower than I would playing through my speakers.
It was not until I had used the unit for a couple of weeks that I found I could adjust the volume from the unit by using long presses on the + and – keys. I found this from the ten sides User Manual that has one language per side.
The Bass Connect is available from the link below for £19.99. They also have stores so using click and connect could save you a delivery charge.