Exploring Nearwood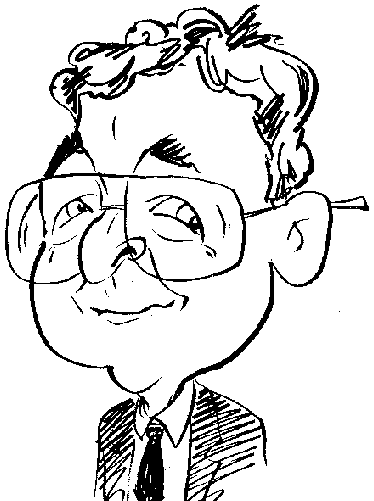 A magical kingdom with talkative strange creatures is the setting for this next Hidden Object Adventure game.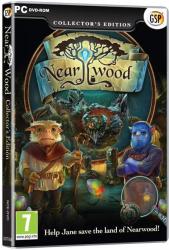 click image to enlarge
Nearwood takes you on a journey to a magical land inhabited by strange creatures that need assistance with the problems they face in their day-to-day lives. Available in Collector's Edition format from Avanquest's GSP game catalogue, Nearwood is a Hidden Object Adventure game.
As usual with Collector Edition titles, Nearwood comes with a number of bonus items to add to the basic main game. Some of the bonus items, such as the Strategy Guide, wallpaper, sound tracks and concept art, are available immediately. Other bonus items require a certain amount of work on behalf of the player which, in case you have forgotten, could well be you. A Snoopedia feature, telling you more about the world of Nearwood, requires the discovery of Snoop-sees before access if granted while a bonus chapter only becomes available once the main game has been completed.
A fairly standard choice of options is available when setting up the named profiles for individual players. You can adjust the volume levels for SFX, music, environment issues and voice delivery. The game can be played in full and wide screen mode with an option to use a custom cursor to help identify which type of task is available. There are three levels of difficulty as you select from Casual, Normal and Expert. These levels contain different recharging speeds for the Hunt and Skip features plus varying degrees of help in the form of the appearance of sparkles and a map which is only available in Casual and Normal levels.
Following an impressive opening 3D like sequence, as you travel into this Nearwood gaming world, you are briefly introduced to a family made up of mother, father and a young girl who, on the disappearance of her parents, grows into your character named Jane Lockwood. After the death of her Aunt Sheryl, who had been acting as her guardian, Jane visits the family home to discover a strange character named Fey the Advisor. This character leads Jane into the strange world that conceals the mystery of her parent's disappearance.
An optional tutorial can be used to discover about the different types of mouse cursor used to indicate that objects can be examined or picked up and the directions in which you can move. It will also explain about the arrangement of tools across the bottom of the screen that is available to you.
On the left of the screen is the rechargeable Hint feature offering assistance in what to do next. If the assistance involves navigation then no charging will be required. Positioned next to the Hint feature is the inventory with chevrons allowing you to scroll left or right when viewing items that might not be initially visible. As each object is highlighted, a brief description will be displayed. Towards the right are the Strategy Guide and a map feature. This is the type of map that can instantly transport you to another location. However, like the Hint feature, the map does require time to recharge after each use. The map will identify your current location and other locations where action is required.
In the usual fashion of such games, a great deal of back tracking will be required as you collect items in one area that need to be used elsewhere. There are also numerous instances of scenes involving animated characters who are willing to provide help as long as you are willing to embark on search and retrieve expeditions on their behalf. These characters deliver dialogue that is both spoken by a voice actor and printed on screen. With these types of scenes there is a Skip option which allows you to cut the dialogue short and move on to the next piece of action. It was noticeable that there were delays when switching between scenes. Fortunately the time delay was not too excessive as scenes are loaded.
Hidden Object scenes are well sign-posted in Casual game play with an outbreak of sparkles. Rather than a text list of items to look for in a scene, you are shown silhouettes of shapes that are concealed within the scene. Once all the shapes have been located then they are automatically blended together to form an object you will receive as a reward to use later in the game.
From to time you will need to solve puzzles. The puzzles are varied in style and challenging enough to perhaps tempt you to consider using the Skip option which becomes available after a short period. Rather than grant you access to other areas, these puzzles reward you with an object that could prove useful at a later stage of the game.
Overall the game works reasonably well with some excellent graphics and eye-catching animations. The story line is a bit hackneyed, I have seen similar in other titles, but it does flow along at a decent pace. Priced at £5.10, Nearwood requires a 2GHz processor with 512MB of RAM and 1.2GB of hard disk space running Windows Vista and later.
http://www.gspgames.co.uk/games/nearwood-collectors-edition-502572?meta=hiddenobject