Match-3 Village Building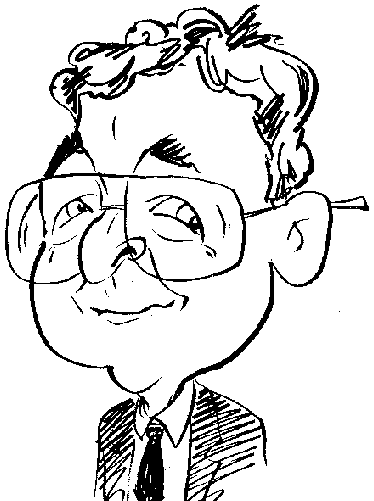 A new game from GSP combines two different genres as a lonely knight builds his own community.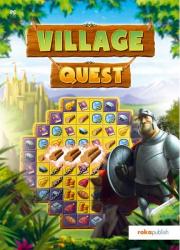 click image to enlarge
When I first fired up Village Quest, a game that can be downloaded from Avanquest's GSP site, I though that I would be in for some time management game playing. But my initial thoughts were slightly wide of the mark. There are some elements of time management as you develop the village of the game's title but most of the game play involves Match-3 action developed by the same team of Michal Rawdanowicz, Adrian Kaiser and Erkan Karagocz who were responsible for Alchemy Quest reviewed recently.
As usual with games of this type you can create profiles for individual players. These profiles can contain the set volume levels for background music and sound effects. You have a choice of playing the game in 16:9 or 4:3 aspect ratio. As some of the tiles used in this game are rather similar in appearance, I found it easier to differentiate between them when using the 4:3 aspect ratio. You also get the opportunity to use a special game cursor.
The game starts off with an introduction to a lonely knight who has not had much luck recently but that is all about to change as he enters a tournament set up by the good King John to entertain the inhabitants of his kingdom. As I said, the lonely knight is about to get lucky as his opponent in the tournament joust swallowed a bee and is taken ill. As a result the lonely knight is declared the winner and as a reward is made Lord of Atlantis and is granted a plot of land on which to build a village. In this task, our newly appointed Lord will be helped by an Advisor named Thomas who pops up from time to time in the lower left corner of the screen with some suggestions.
In order to gather the resources needed to build the various buildings and facilities, a series of Match-3 grids will need to be completed. The Match-3 action follows the standard pattern of trying to clear specific areas of each grid, coloured gold, by making groups of three or more similarly decorated tiles by swapping two that are adjacent. These tiles then disappoint and are replaced by other tiles falling downwards.
Although not exclusively so, some of the tiles will represent the resource elements required to develop the land. Initially these resources will consist of wood, fruit, gold ore and stone but at various point during the game they do change to reflect the improvements made to the Village. Icons for the various resource elements are positioned in the top left corner of the screen with a number showing how many you have collected. Situated in the top right corner of the screen is a timer bar on which you need to keep a careful eye otherwise you might need to replay the grid if it is not completed in time.
At the conclusion of each grid, mini-pictures of buildings and facilities that are next in line will appear across the bottom of the scene showing the village as it is developed. The mini-pictures will show when you can collect the blueprint for it. To gain the blueprint you will need to complete a puzzle that involves revealing a picture. You might need to switch pieces around, find matching elements, uncover pairs or complete a slider puzzle. A skip option does become available after a timer countdown. You can then proceed to build it if you have the appropriate resources. Any building work will be carried out in the background and will not stop you moving on to the next Match-3 grid.
As you complete the various grids, obstacles are introduced to make your task more demanding. Some tiles will be bound up in chains which mean they must be included more than once, depending upon the amount of chains, in a group before they are removed along with any underlying gold colour. Boulders, which block the passage of falling tiles, will need to be removed. In order to do this you will need to create a group of three or more tiles alongside the boulders that need removing. Bombs appear from time to time after creating specific groups and these can be used to clear away tiles in the immediate vicinity.
Resources can also be used to purchase items to help when clearing a grid. These items can be purchased from the Town Hall once it has been constructed. Some of the items allow you to increase the amount of time that is allowed to complete a grid while others have the ability to destroy individual or groups of tiles.
The combination of Match-3 action and developing a Village works well. Generally the difficulty level of the grids was well structured although there were a couple of exceptions that would have been better placed towards the end of the game. Village Quest is priced at £5.10 for over 100 levels of game play. The game requires a 1.0GHz processor with 512MB of RAM and 80MB of hard disk space running Windows 95 and later.
http://www.gspgames.co.uk/games/village-quest-502480?meta=jewelmatching