Collecting Aztec Treasure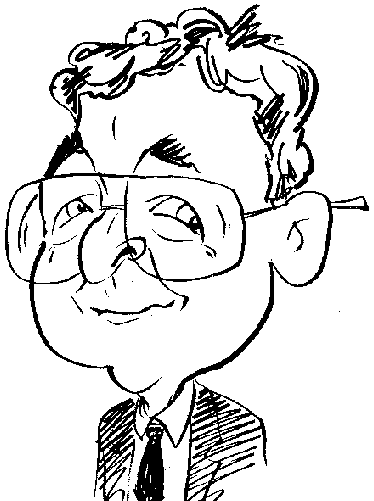 Review controls
With over 100 levels, this next game is aimed at fans of the Match-3 genre.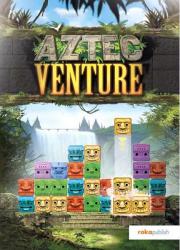 click image to enlarge
A shipwreck off the Gulf of Mexico leaves our intrepid explorer without the necessary crew members to continue with his mission to find missing Aztec relics and artefacts that have lain hidden for many centuries. Fortunately, coming to his rescue is a native guide called Ichtaca. She is only willing to help as long as the explorer, called John, can deal with the evil spirits protecting the land. This is the opening sequence of Aztec Venture.
Available as a download from the Avanquest GSP catalogue of titles, Aztec Venture is a Match-3 game. Developed by rokapublish, the game consists of 105 levels of puzzle solving with the emphasis on, but not exclusively, Match-3 game play. From the game's main title screen you can create profiles for individual players. These profiles allow for the adjustment of volume levels for music and sound effects with a choice of screen sizes using either a game of system cursor.
The game's opening sequence sets the pattern for the various linking sequences that appear from time to time to break up the steady diet of puzzle solving. While the background images are reasonable, the two central characters of John and Ichtaca, in fact the only characters, are static cut-outs. Any dialogue is in text format generally displayed between the two characters.
As mentioned a little earlier, this game is spread over 105 levels that are broken up into sets of five that follow the same basic pattern. The first four levels in each set are made up of Match-3 action as groups of three or more similarly coloured tiles are created.
Rather than the more common methods of switching two adjacent tiles or dragging the cursor over an existing group of tiles, Aztec Venture requires you to drop tiles from the top of the screen on to layouts of tiles at the bottom of the screen in order to clear them away. Fortunately the container at the top of the screen can be moved left or right to help position the tile before it is dropped. The container holds two tiles which allows you can switch between them, using the right mouse button, if you can not see a match for the first tile.
As the game progresses new features, some helpful – others not so, are added later in the game. Any tile that is bound by vegetation or rope will need to be included in a matching group more than once before it can be removed. Certain tiles will need to be hit several times by tiles, of whatever colour, before they are destroyed. There are also special jewels which, when they reach the bottom of the screen, can fire a destructive beam of light either left or right to destroy whatever was in its path.
After the successful completion of each of the first four levels (and the game does not allow a level to be skipped), you are given another puzzle to solve. This will either be another variation on the Match-3 theme, a jumbled picture or a bagatelle ball catching game. The Match-3 puzzles requires you to clear selected tiles by swapping two adjacent tiles to create groups of three or more tiles. Tiles once again are used for the jumbled picture puzzle as you rotate them to create the image. You are informed as to how many, but not which, tiles need adjusting. The third type of puzzle involves directing a ball to a constantly moving cup by sliding bars with gates either to the left or right so the ball falls into the cup. A set number of balls need to be caught to complete the puzzle.
As a reward for completing a fifth puzzle in a set, you will receive an Aztec relic or artefact. This will be displayed in a tent alongside a brief description of the item. You will need to leave the tent in order to continue with the game.
Whichever level you are tackling, you will be able to select from four time options. You can opt to play with a Fast, Normal or Slow timer. The level must be completed within the selected time. For more relaxed play there is an option not to have a timer. You can adjust the timer option for each and every level.
Aztec Venture is a game that is easy to master and fun to play. It will not keep you up late at night but should feel in an hour or two as you attempt to beat your own best times. Priced at £5.10, this game requires a 1.0GHz processor with 512MB of RAM and 80MB of hard disk space running Windows 95 and later.
http://www.gspgames.co.uk/games/aztec-venture-502489?meta=jewelmatching