Match-3 in Space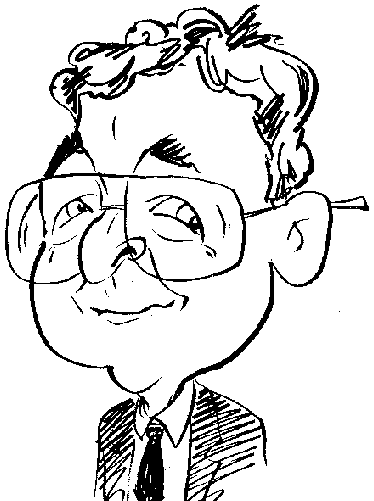 Review controls
Take a journey into space in one of two roles as you tackle Match-3 levels.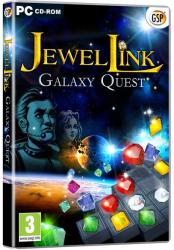 click image to enlarge
Galaxy Quest is a match-3 game that has more than a passing resemblance to a previous title, that of 1000LYA, from the same source. You get the same mixture of numerous match-3 type grids interspersed with a story line that has an intergalactic theme with immobile characters who deliver their dialogue in printed text format.
When setting up this game, which does have a visually impressive opening sequence, you can adjust various options. Both the volume levels for background music and sound effects can be adjusted with slider bars. Other options allow you to select between 16:9, 4:3 or windowed aspect with either a system or pointer cursor. Different profiles can be set up for individual players with a Hall of Fame recording the best scores of those playing the game.
You have the choice of taking on the role of Simon or Judith when playing the game. Simon is meant to be a galactic hero always looking for new adventures while Judith is described as the most radiant starship captain on this or the next galaxy. Actually your choice only has a slight effect on the story line and no effect whatsoever on the main thrust of the game. There is a more important difference when you decide to play in Casual or Action mode. The latter features a laser beam which you need to avoid coming into contact with the crystals that play a vital part in the game.
You are introduced to your on-screen persona and his or her helpful robot in a comic book style opening of well drawn scenes with no animation and dialogue that is printed in a box at the bottom of the screen. You can click through the dialogue, let it proceed at its own speed or select the Play option to move on to the match-3 action. In this case the match-3 action takes the form of an arrangement of different crystals of various colours.
Your task is to remove all the crystals by creating groups of three of more similarly coloured crystals by firing other crystals from the bottom of the screen. Your crystal launcher can move left or right but not up or down so you are limited in movement. The crystals you fire can only make contact with other crystals when meeting side by side and not at the tips of the shape. Your score will increase as crystals are removed. At the successful conclusion of a level you will receive a Gold, Silver or Bronze award depending upon how long it took to clear all the crystals.
From time to time you will be awarded special power-up crystals which can be used to help clear the grid of crystals. These power-up crystals are displayed down the left side of the screen and can be selected by clicking on them with the mouse cursor. On the opposite side of the screen is a list of available combinations of crystals and the points you will gain by achieving these combinations.
There are ten different locations with each one consisting of ten levels that must be completed in turn. Once the ten levels have completed then there will be a brief linking sequence with more printed dialogue and you will need to tackle another match-3 puzzle. This time the game will involve switching two adjacent crystals to clear coloured areas in order to receive the coordinates of the next destination.
As you progress through the game, you will earn credits which open up a bonus game section. This area contains more of the same king of match-3 game play by shooting crystals at those already present to create groups of three or more similarly coloured units. Again there are ten locations but only seven levels in each one. The levels can be tackled in any order. The destinations available will depend on the amount of credits you have earned.
The game's graphics are bright and cheerful with some dream-like scenery depicting the various locations. This is the type of game that is easy to pick up and is ideal for quick, short playing sessions. I must admit that I found it did possess some addictive quality and does require some planning when tackling Action mode. With a price ticket of £10.20, Galaxy Quest's requirements are very basic. You will need to be running a 1GHz processor with 512MB of RAM and 70MB of hard disk space running Windows XP and later.
http://www.gspgames.co.uk/games/jewel-link-galaxy-quest-500457?meta=jewelmatching