2TB Storage for Freesat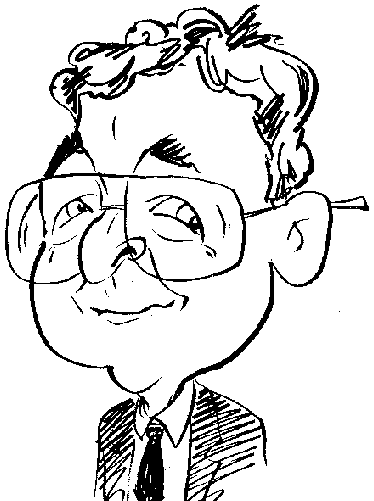 Review controls
From the one-channel television on offer that some may remember, we now have subscription free offerings with over 200 channels for our entertainment.


click image to enlarge
As one of the world's largest manufacturers of digital set-top boxes, Humax has recently increased its range of products with the release of a new version of its Freesat HDR-1000S device. This latest model comes with an impressive 2TB hard drive giving the user the capability to store 1,200 hours of standard definition content or 500 hours of high definition programmes for viewing later.
Not to be confused with Freeview, which delivers its content via a standard aerial, Freesat is a subscription-free service that does require the presence of a satellite dish. Depending upon your location, you can receive up to 200 channels including 11 HD channels. You will also need to link the HDR-1000S to your router in order to take full advantage of this device's functionality – an appropriate lead for this purpose is provided along with a two-piece power lead and a HDMI cable for connection to a television.
Designed for use in the living room, this product has a stylish appearance with its black lacquer coating over the top and sides of this 354 x 236 x 60mm box. Located at the front of the unit, built into a silver metallic band running around the box, are power, volume and programme touch-sensitive buttons. A concealed USB port is also located on the front while a CI (Common Interface) slot is positioned on the right side of the box.
Kept out of sight at the rear of the box are the various connectivity options. Starting at the right end, there are the two satellite input connections. Both need to be connected if you are hoping to view one channel while recording from a second channel. Next up are three RCA sockets for video and audio. These sockets are positioned just above a TV SCART socket. Continuing along the line are optical SP/DIF Out, HDMI, Ethernet, USB and power sockets.
A pamphlet takes you through the setting up process for the HDR-1000S as various connections are made. You need to set up links to the satellite dish, television, router and mains power before switching on the box either from its power button or the full-sized remote control unit. This set up procedure is intelligent enough to recognise whether one or two satellite connections have been implemented and will adjust its testing and channel search operations accordingly.
You then need to work through on-screen instructions. As part of this process you will be required to enter your postcode so that the appropriate regional channels are selected. The postcode entry is carried out using the large remote control and an on-screen key pad. Once various picture settings have been confirmed, I was informed that BBC iPlayer and ITV Player features were available via my router's Internet connection.
For those with young or not so young children, there is a parental control feature. This feature is protected by a four-figure PIN. This same PIN will be required if you decide later to run the set up procedure for what ever reason.
Based around its Home screen, the HDR-1000S offers a range of options for handling your entertainment needs as you select from TV Guide, Showcase, Recordings, On Demand, Search and Help & Info. Navigation of these options is straightforward using the remote control.
The TV Guide combines a mini live TV window showing the current selected channel with an EPG that allows you to move forward or backwards through time for the available channels. Programmes can be selected for viewing now or recording for future enjoyment. Reminders can be set to advise you of programmes you do not want to miss as you create a viewing schedule. You can step back up to seven days in time to check out programmes you may have missed and see what is available with the HDR-1000S On Demand service for catch up.
Options are available to discover background information about a programme. You can also pause a live TV broadcast by up to two hours if, for any reason, you need to take a break. You can then continue your viewing from where you left off.
With 2TB of hard disk space for storing content, keeping track of what is available could become an issue. Fortunately the Humax system does offer some help. You can check out how much space is available plus list your recordings with their duration. Selected recordings can be tagged to protect them from being accidentally deleted. Recordings will be sorted on criteria such as series, still to watch, most recent and in alphabetical order. You can search on any of these criteria.
While you can build up an extensive library of recordings and access content stored on a connected hard drive or other USB devices, Humax obviously believes you need even more content as its Showcase feature offers you suggestions of what to watch. Using a connection to a router, you can access the On Demand services and the content it has to offer.
Generally I was happy with the performance delivered by this HDR-1000S box with good picture and audio quality. However an occasional "Weak Signal" message did spoilt my enjoyment at times. This message could have been as a result of the Humax box sharing access to my satellite dish with a Sky box. Priced at £299.99, the HDR-1000S 2TB box is available exclusively through Humax Direct.
https://humaxdirect.co.uk/Direct/Prod/33daf7d5-31f2-41ed-8291-542d25d28a13