Nigel Price Jazz Guitar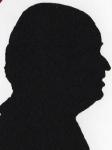 Review controls
Another of my rare forays into my passion – Jazz – before some think of various less pristine pastimes. I have known Nigel for many years and watched his undoubted talent grow and indeed I did feature some of his work in an earlier article.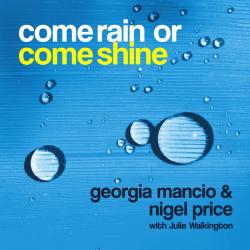 click image to enlarge
Here there are two new albums which show his versatility as he is first shown as the powerhouse behind one of the UKs leading vocalists. Second in the format I first knew him in the Organ Trio with the excellent Pete Whittaker. However he has many other sides and I recently saw him light up a seven piece band and he also plays many other styles so 'jazz guitarist' must be the only way to describe the man who is at home with all styles of jazz.
Georgia Mancio & Nigel Price Come Rain Or Come Shine.
I played this CD through twice and the only thing that stopped me immediately playing it a third time was my bladder. Georgia has a delightful voice that I have enjoyed for years. Julie Walkington is her regular bass player and this shows with their almost telepathic communication. I have seen Nigel Price perform live with them before and thought at the time they really should record together and here is the result.
While there was no audience present this was a live studio recording and it is stunning. All three of the musicians were on top form.
Ten tracks, all standards and all brilliantly voiced by Georgia. However it does not end there as Nigel adds extra depth to the recording both with solos – always welcome – and backing and the same can be said for Julie's wonderful bass.
While the slant of the tunes is towards slower offerings up tempo numbers are still there but it is certainly a CD to sink into the arm chair with and just let the tunes themselves together with the musicians superb interpretations wash over you.
I see Georgia too infrequently as apart from being a superb singer she is now also a promoter and she also co-produced this album with Nigel.
Further details from www.georgiamancia.com or www.nigelprice.biz or buy from the link below for £12.
http://www.amazon.co.uk/gp/product/B00INZBGHK?ie=UTF8&tag=gadge0a-21&linkCode=as2&camp=1634
Nigel Price Organ Trio Hit The Road
A very new CD from the group that I first heard Nigel perform with at a local pub many years ago.
Pete Whittaker is a supreme organist who has been Nigel's friend and first choice on organ for many years. The same can be said for Matt Home on drums who is to be heard on most of Nigel's CD's.
However they all have lives of their own and often first choices are not available so to get the 'A' team together is something special.
Nine tracks on this CD with five standards and four penned by Nigel, I may not have mentioned previously he is also a composer.
Very different music from the silky smooth offering above but just as enjoyable and the three here are a team in the same way as the three above, all musicians have to know each other's strengths.
Having said that the life of a jazz musician is one where they are often expected to sight read badly hand written sheet music seamlessly when they are asked to deputize at little notice and surely the confidence they get from regular gigs is how they get through.
On the last track Hot Seat another of the players Nigel often is to be seen with Vasilis Xenopoulos adds his Tenor mastery.
So when three excellent musicians who know each other well get a chance to play together it must be a joy for them as well as those listening either here on this CD or at one of their Gigs.
Further details from www.nigelprice.biz or purchase from the link below for £10.99 including delivery.
http://www.amazon.co.uk/gp/product/B00KCBV9RA?ie=UTF8&tag=gadge0a-21&linkCode=as2&camp=1634