Sonos Play 1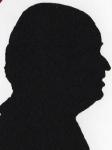 I first saw some Sonos speakers around eight years ago, great sound but very expensive and only at that time for Apple. Over the years they have become more affordable and now useable with Apple, PC, Android and IOS.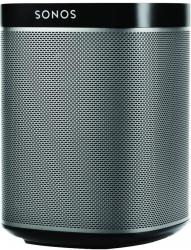 click image to enlarge
I was sent two Play 1 speakers and a Bridge but you can work with just a single Play 1 unit.
Setup should be straightforward and the supplied Quick Start Guide lists just four things to do.
The one thing you need to download is a controller app and this varies according to which of the four device categories you are using it with. I downloaded one for PC around 10MB and one for Android around 7.5MB but iPhone and iPad (different controllers) or MAC are also available.
Initially I had problems, although it said it had got past my Firewall – with my permission – it had not, I then tried the Android version but it failed to find my music. However a Freephone call to technical support – only a couple of minutes wait – and the knowledgeable gentleman soon solved both problems.
The Sonos Play 1 speakers are 16cm tall and close to square at 12cm, they are available in black or white.
The Bridge allows connection via Ethernet from your router it is 11x13x4cm with cables inserted in the rear.
If you only have one Play 1 then this needs to be connected via Ethernet, two or more are connected via Wi-Fi through the Bridge.
As long as your PC remains on then the connection will not be lost assuming that your Router also remains on. It is possible to close the Sonos app and then restart it providing the criteria above are met. However if the PC is switched off it needs to refind the Bridge by you pressing a button on it. I also found that even if I had both speakers switched on it only linked to one and you needed to manually 'Group' it with the other. If you give it some things to play without Grouping the two – or more – speakers then the list is lost unless you have made it a Playlist as this can be selected again with a single click.
Sonos is all about sound quality and even though the speakers are small the sound is excellent. While two is not essential it does give a nice surround effect and I would assume more can flood a whole area which is of course fine assuming you either live alone or everyone likes the same music.
I used Apps on an iPod and two different Android devices as well as my PC. I gave it full reign to both my music on my PC and that which now lives on My Cloud so in theory anyway any digital track is just a selection away.
There are of course lots of other speakers on the market and some have sound quality nearing that of Sonos however the simple App they supply works well and music should always be available to suit whatever mood you are in.
The Sonos Play 1 is available in either black or white for £169 with Free delivery from the link below.
http://www.amazon.co.uk/gp/product/B00FMS1KO0?ie=UTF8&tag=gadge0a-21&linkCode=as2&camp=1634
Currently – at the time of writing - there are offers for a free bridge which would normally cost £37.19.