Mystery Valley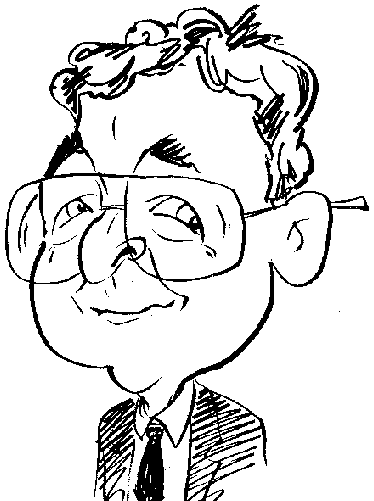 Review controls
Fancy joining the FBI? You get the opportunity in this next title as you return to your home town to investigate a series of murders.
Buy Now!
Avanquest GSP Mystery Valley
Direct from Avanquest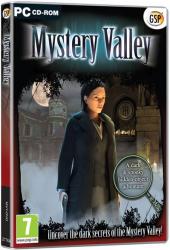 click image to enlarge
Classified as a Hidden Object Adventure game, Mystery Valley casts you in the role of Elizabeth Dark, an FBI agent who suffered from horrific nightmares as a young child. These nightmares continued until she left her home town which had the unusual name of Mystery Valley. Now some twenty years later, as a fully fledged FBI agent, Elizabeth has to return to her home town of Mystery Valley in order to investigate a series of bizarre murders,
Following an introductory animated sequence that provides the background to the story, you get the opportunity to create or select your game profile which records your progress in this game. The profile will also contain whether you have opted for Normal or Advanced mode of game play. In the case of the former, sparkles are used to identify interactive areas while the Skip and Hint features work on a shorter time cycle. You also get some basic tutorials. Advanced mode provides fewer sparkles, a long time cycle for the Hint and Skip features plus more advanced tutorials.
Generally the game's graphics are of a chunky style which does suit the often dismal and old-fashioned appearance of the various scenes. There are some exceptions and these occur when certain characters, including Agent Dark, are overlaid on a scene. In such instances, the character does tend to stand out and you get the illusion of depth.
The game is spread over five chapters involving Agent Dark's investigation. As part of this task, Agent Dark will need to question various characters. Their responses will be delivered in text format. You will have the option to either click through each segment of dialogue or skip this interlude altogether to return to more interactive action.
When involved in Adventure mode, your full-screen view of the current scene will be overlaid across the bottom with a decorated panel that acts as the storage area for the items you collect plus those awarded for completing Hidden Object sessions. The panel also features a menu feature on the right and a journal/diary on the left. The journal/diary automatically records your discoveries as you progress through the game. No Hint feature is available in Adventure mode.
When you come across an outbreak of sparkles, it will indicate that there is a Hidden Object scene to be explored. You will need to find various objects listed in what was previously the inventory panel. Usually the list will be displayed in text format and will include a variety of objects. If any of these objects are coloured yellow then some additional task will need to be completed before you can select that object. For example you might need to cut an apple in half with a knife or find the bullets with which to load a pistol. Occasionally the listed objects will be shown in the form of silhouettes while there will also be instances where you will need to find a specific number of a particular object.
Dotted throughout the game are various puzzles with instruction that are kept to the minimum. After a short delay, a Skip option will become available allowing you to by-pass a puzzle that you find too difficult. There is no penalty for using the Skip option.
I found the game to be very disjointed as there seemed to be no logic behind some of the twists and turns that make up the game. It was very easy to become confused as to what was happening. Even with this confusion, Mystery Valley should not keep an experienced player occupied for more than a couple of hours. The game's ending sequence does indicate that there will be a follow up in development. Hopefully it will be more entertaining that this one. Priced at £10.20, Mystery Valley requires a 1.2GHz processor, 512MB of RAM and 255MB of hard disk space running Windows XP and later.