A Naval Duck Shoot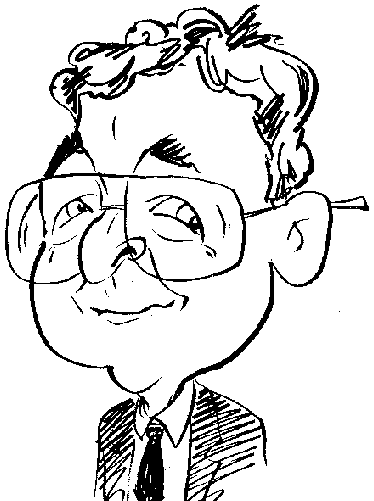 Review controls
Sometimes a game's title can be slightly misleading. The latest offering from Alawar Entertainment to come winging its way to my computer could well be regarded in this manner.
Buy Now!
Alawar Pearl Harbor: Fire on the Water
Download direct from Alawar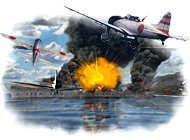 Developed by cooperation between 3AGames and James Software, this offering is entitled Pearl Harbor: Fire on the Water. With such a title you could be forgiven for thinking that you would be taken back to that fateful day on the 7th December 1941. That was the date that an attack force made up of 353 Japanese fighter, bomber and torpedo planes attacked the American Fleet while it was at rest in Pearly Harbour.
However the game's developers have other ideas. Instead of a game based on planes vs. ships, we have a single battleship taking on a large number of enemy vessels in a game that offers you a choice of Quick Play or Career mode. Basically Quick Play challenges you to pile up as many points as you can within a time limit while Career mode consists of 120 missions that you need to work through in a set order to complete the game.
It does not matter whether you tackle Quick Play or Career mode you will have to forget totally about realism as you take in the view spread out before you. While some of the onscreen embellishment on the left side of the screen may vary between vegetation, a wrecked ship or downed plane adding a little variety, the main focus of the action remains the same. Occasionally there will be different lighting conditions but this adds nothing to the action.
You will have a view of your battleship's bow but this appears to be totally invisible to the enemy vessels. I am certain that military organisations from around the world will be queuing up to get their hands on the camouflage that is used to conceal your vessel. How else can you explain the fact that none of the enemy realise you are there even though your torpedoes strike them on a regular basis. No matter how many torpedoes you launch, the enemy fail to make any attempt to retaliate. As yet not a single shot has been fired at my vessel. This is a duck shoot with a military theme.
As well as not even attempt to avoid your torpedoes or firing back, not a single ship seems to think it worthwhile to warn the rest of the fleet regarding the attack. Obviously the game's developers did not feel it was necessary to give the enemy fleet even a whisper of AI (Artificial Intelligence) to deal with your attacks and other considerations.
Each mission will have its own set target which needs to be completed within a time frame. Progress bars on the left of the screen indicate the amount of time remaining and your progress towards the mission's target. You might need to score a specific amount of points, destroy or damage a number of ships or make sure every torpedo hits a target until you have filled your quota with just a single miss meaning you failed.
With just three controls for pause, options and shoot, it is obvious this game does not call for any military strategy expertise from the player. As I mentioned earlier this is a duck shoot with enemy ships appearing from the left or right of the screen and then continuing at a steady rate in a straight line across the screen. All you need to do is get your timing right as you point and shoot. There are some explosions and ships either proceed badly damaged or sink spectacularly as they split in half.
Each mission begins with a quote from various characters such as John F. Kennedy, Winston Churchill, Proverbs and Videophone's favourite Jedi warrior Yoda. This is followed by a brief outline of your orders which basically state you are to shoot to kill. At the successful completion of a mission (failure means you must retake the mission) you get a rating report that includes your score and the number of vessels destroyed and/or damaged.
Fortunately there are one or two additional features that appear from time to time to give the game some variety. Sticking with the shooting gallery theme, you get the opportunity to improve your military rank by hitting bulls-eye type targets as you reach a designated score within a set time limit. Also you can gain temporary attributes such as slowing down the enemy ships (in their normal speed they move slowly) or get some faster-moving torpedoes by hitting some unusual objects such as an umbrella or buoy during the course of a mission.
Pearl Harbor: Fire on the Water is unlike the usual fare that I have seen from Alawar. That in itself is not a bad thing but I would have preferred a game with more variety and user interaction other than pressing the left mouse button to hit vessels that line up to be destroyed in this arcade game. You will need a 2.6GHz processor with 1GB of RAM, 1GB of hard disk space running Windows XP and later. I would suggest downloading the trial version to see if this title appeals or not before paying $9.95 for the unrestricted version