Quality Headphones and Earbuds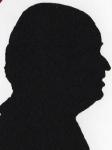 It is not often that a pair of quality headphones arrives at the same time a quality set of earbuds. Regular readers will know my aversion to the in ear stuffing of so many earbuds, so it was nice that the earbuds were over ear.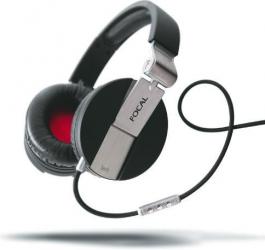 click image to enlarge
Focal Spirit One
Focal have been a top brand of speakers for some time and more recently known for excellent Studio Monitors, here their first headphones, described as lightweight and able to remove most external sound and best of all deliver accurate sound.
My one slight difficulty with the statement above is the term 'lightweight' as they weigh 250 grams with lead attached. The dimensions are 9x7.5x4cm for each of the earpieces, from the top of the earpiece to the centre of the headband is between 14 and 16cm but the actual adjustment is 3.5cm. Finally the metallic headband is 2.5cm wide and the rubberised and padded top area – especially important if like me you are bald – is 3cm wide.
The only connection is at the base of the left earpiece where the 1.2metre length 3.5mm to 3.5mm lead is attached. 10cm into the lead is a remote control designed for iPhone, iPad or iPod, this gives the ability to take phone calls, increase or reduce volume, play, pause and move forward or backward a track without touching your 'i' device.
The sound quality is great, not just when you first attach it but then and several hours later, the earpieces are comfortable and anti sweat, the headband gives solid support and as stated the padded top produces a comfort band.
Sound quality is not having an exaggerated bass level – this maybe what youth want – but a true sound and above all clarity to hear exactly what is recorded. I think I have decent speakers on my audio system but plugging in these Spirit One Headphones gave me a clarity lost when speakers convey the sound over a number of metres.
Also included are a solid case a fabric bag, airplane adapter, 3.5 to 6.35 jack and a 3.5mm jack adapter female to male. Finally some technical specifications Impedance 32 Ohms, Sensitivity 104dB SPL / 1mW @ 1kHz, THD <0.3% / 1 kHz /100dB SPL, Frequency response 6Hz – 22 kHz and a 40mm Mylar/Titanium Driver. They are available from the link below for £199 with free delivery.
http://www.amazon.co.uk/gp/product/B007AH7YFU?ie=UTF8&tag=gadge0a-21&linkCode=as2&camp=1634
http://www.focal.com/en/headphones/spirit-one.php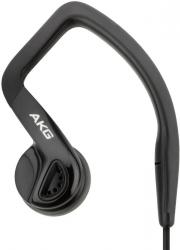 click image to enlarge
AKG Sports Headset K326
This can claim to be lightweight as it is only 18grams. The buds touch fit the ear but do not plunge deep inside. They are held in place by the over ear hook. This will stay in place with far more vigorous exercise than I take.
The cord is 1.2metres long the first 90cm from whatever you plug it into is one lead and it splits into two for the last 30cm to the ear.
The bud is held in place by a silicon surround to the actual speaker, alternatively you have a foam cover but I found this encouraged sweat which the silicon band did not. The over ear part has flexibility to fit almost anyone. Sound quality for earbuds was good with crisp deep and high response; the stated maximum input power was 15mW.
I would suggest this is not the unit for small ears as the silicon band makes the unit a minimum of 1.5cm round.
A few centimetres down the left lead is the adjustment of volume up and down with the centre of three buttons performing play or pause and forward or back. While my tests did not involve any real running apart from the odd trot so as not to miss a bus, the buds stayed well in place reduced traffic noise and above all remained comfortable after several hours in place. Available from the link below for £34.82 Inc delivery.
http://www.amazon.co.uk/gp/product/B005HGINOC?ie=UTF8&tag=gadge0a-21&linkCode=as2&camp=1634