A Pure Christmas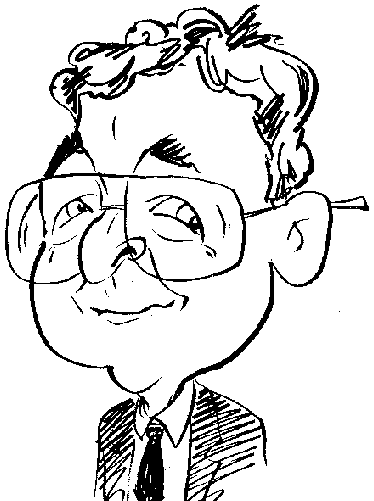 If you are dreaming of a PURE Christmas (with apologies to Irvine Berlin) then the following products might be of interest when deciding which presents to give and possibly receive.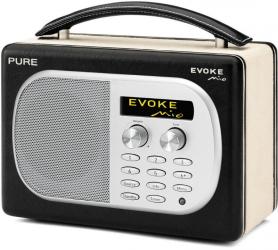 click image to enlarge
Making up this Christmas wish list are nine products plucked from the company's range of DAB radios. All the various models in this roundup provide the dual functionality of DAB and FM reception with many offering additional features to tempt different types of user. In a couple of cases, with the EVOKE Mio and EVOKE-1S, there are two different versions of the model available. Lets start with the EVOKE Mio which is available as the Teal model or one featuring the Orla Kiely Abacus Flower print embellishment.
Designed to brighten up the kitchen, the Teal model is available in five two-tone colour schemes (teal, lava, grape, cherry and noir). With an auto-dimming OLED display, this Mio features a timer button and alarm. An input socket allows you to attach an iPod or MP3 player and there is an optional ChargePAK E1 battery pack. Built into this device is a textSCAN feature which allows you to pause and control the scrolling text from participating broadcasters. Up to 30 presets can be created for DAB or FM stations. The recommended price for this model is £129.99.
For those looking for a more striking appearance there is the EVOKE Mio with Orla Kiely's signature stem print. This model comes in slate grey with a mirror chromed folding handle, walnut veneered cabinet and cream fascia. Currently an exclusive from Orla Kiely and John Lewis, this EVOKE Mio has a £149.99 price tag.
Also available as two different models is the EVOKE -1S. This is the third generation of the EVOKE family. The basic version of the product provides most of the features found with the EVOKE Mio. You get 30 presets, textSCAN, kitchen timer button, iPod/MP3 socket, OLED display with automatic brightness plus the optional ChargePAK E1 battery pack. You have a choice of real maple or cherry veneer casework. PURE has priced this model at £99.99.
The second EVOKE-1S features Marshall Amplification to create a radio that rocks. Adding to the features of the standard model are cosmetic touches that include a black vinyl wrap, brass effect front and an authenticMarshallbadge. Pricing for this model is set at £119.99.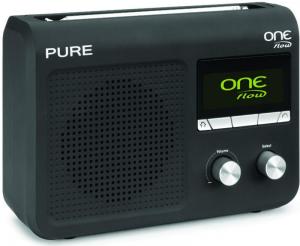 click image to enlarge
Described as "a gift for ladies that lunch", the ONE Mini Series II has the distinction of having the lowest recommended price for the models in this roundup. It is priced at £49.99. Measuring 130 x 135mm, this small device is available in either black or white with a satin touch finish. U to 16 presets (8 DAB, 8 FM) can be set up while there are sockets for connecting an iPod/MP3 player, headphones and a USB port for future upgrades plus an OLED display. An optional ChargePAK B1 unit is available for portable listening.
A second member of the ONE family is the ONE Flow which adds Internet radio with a Wi-Fi connection from a computer to the standard DAB and FM offerings. Using PURE's Flow technology, this radio can deliver on-demand content, podcasts and media streaming from a computer. You can create a Lounge account so that you can purchase tracks that appeal to you during browsing sessions. You still get the familiar features of connecting an iPod/MP3 player, radio alarm and optional battery pack. The ONE Flow is priced at £99.99.
The next product is aimed at new parents. This is the Twilight which adds lighting and lullabies to the DAB/FM standard mixture. Making use of six LED lights, this model can produce a range of lighting options such as nightlight, dawn simulation and reading lamp. The LED lights use 5.4W compared to the 45W of an incandescent bulb. Various built-in lullabies and ambient effects can be played to create a relaxing atmosphere. There are also four independent alarm settings using tone, DAB, FM or natural sound wake-up calls. iPod/MP3, and headphone connections plus 30 station presets are also included in a unit costing £139.99.
Combining DAB, FM and Internet radio with a dock for iPod/iPhone playing and charging is the designated role for the Contour. Featuring Class D amplifiers and digital audio shaping technology, the Contour has 3.5-inch speakers and dual bass ports for 36W RMS. With a choice of Wi-Fi or Ethernet connectivity, full-function remote, backlit touch-sensitive controls and a damped retractable dick, this unit has 30 DAB/FM presets plus unlimited Internet favourites. Component, S-Video and Composite video options allow you to view iPod/iPhone videos on a television. The Contour is priced at £199.99.
Bringing this PURE roundup to a conclusion is the Sensia. This model brings together DAB, FM and Internet radio with an optional ChargePAK battery plus a high-resolution colour 5.7-inch touchscreen. This touchscreen can display scrolling and spinning lists as you tap to select and swipe to change views. With this device you can listen to music from a variety of sources and gain access to online apps such as Facebook and Picasa. The Sensia features PURE's Clearsound technology to enhance the stereo output. This unit comes with a RF remote control. An alarm, countdown and sleep timers, headphone and iPod/MP3 player connections are all included. This top-of-the-range model is priced at £249.99.