A Portable DVD/CD Writer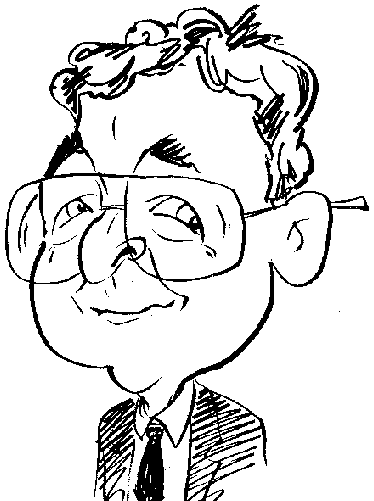 Review controls
While netbooks do not come with an optical drive there is nothing to stop you adding this useful facility to your portable device.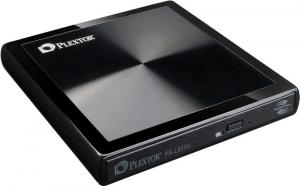 click image to enlarge
Netbooks continue to be a popular choice with users who are looking to enhance their mobile computing experience. However once the initial glow that often accompanies any new purchase has faded, as it surely will, you might feel a little like a second-class mobile computer users as your latest device does not have the means to easily add new applications to the system or even let you play the latest DVD movies to entertain you during those moments of leisure. This situation will be due to the lack of an optical drive. A solution to the problem could be a product such as the Plextor PX-L611U.
This rather uninspiring identifier is the title of an external CD/DVD Writer. With dimensions of 137 x 137 x 22 mm (W x L x H) and weighing in at a lightweight 33g, this optical drive is easily portable. In fact it comes with its own drawstring soft pouch into which you can place the drive and the supplied USB cable when transporting the product with your netbook. As this optical Writer gets enough power from its USB 2.0 connection, there is no need of an AC adapter and power lead to add extra weight to the package.
While I was hardly enamoured with the appearance of the last Plextor optical drive that I looked at, this CD/DVD model was far more appealing on the eye. Totally black, apart from the white Plextor name and logo, the unit's top face features an eye-catching design that reflects the light away from a central point at various angles towards the outer edges. Despite the lacquered effect (plus the inclusion of a cleaning cloth in the package) and the need to handle the drive, it was noticeable that there was a complete lack of finger smears that usually mar this type of colouring.
Once attached to your computer, whether of the netbook variety or other type of system, the optical Writer will be quickly recognised and automatically set up for use. A blue light in the right rear corner will briefly glow to indicate the drive is ready for use. A second light on the front of the drive's tray will flicker to indicate when the drive is being used for reading and writing. One of the drive's first tasks could be to install the software which is bundled with this Writer.
The software consists of PlexUtilities and Nero Essentials 9 which come on separate disks and require their own installation procedure. The well-respected Nero software contains tools for creating data CD/DVDs, video CD/DVDs and different types of audio disks plus copy non-protected media.
While the Nero software is well known, you might not be so familiar with PlexUtilities which refuses to load if it can not detect the presence of a Plextor device. Regular checks will be made to ensure you have the latest version of the Plextor software and it will offer to download a newer version if one is found. However, while the download will be carried out, the updating will only take place if a Plextor drive is present. PlexUtilities is made up of a series of tools designed to interrogate and test various aspects of the drive and other elements of your system. It can report back on the drive's performance and check the quality of its laser and various types of disk.
Depending upon the type of optical media being used, this Writer has been rated at various speeds. For example with DVD +-R disks the write speed should be 8X while DVD-RAM media should be capable of delivering a write speed of 5X. When using CD media you should achieve a 24X speed rating.
Supported Optical Media

| | |
| --- | --- |
| DVD | DVD-R, DVD+R, DVD-R DL, DVD+R DL, DVD_RW, DVD+RW, DVD-ROM, DVD-RAM, DVD-Video, Multi-border, Multi-session |
| CD | CD-R, CD-RW, CD-DA, CD-Extra, CD-ROM mode 1 & 2, CD-ROM XA, Video-CE, CD Text, CD-I |
The Plextor CD/DVD Writer is an attractive looking product that will provide read and write optical capabilities for your netbook or other type of Windows based computer. System requirements call for 1.3GHz processor, 128MB RAM, up to 1GB HD space, USB 2.0 port and Windows XP or later. Expect to pay in the region of £49 for this product that has LightScribe labelling capability.
http://www.plextor-digital.com/index.php/en/Portable-DVD+/-RW/px-l611u.html