Murder in the Rue Morgue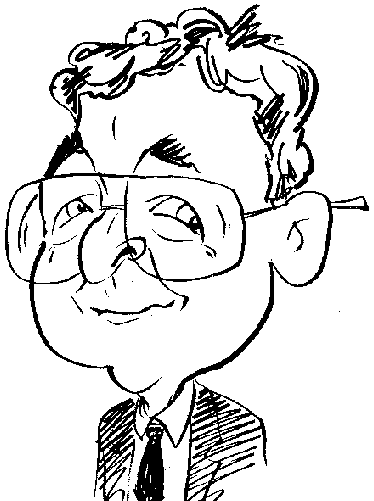 Review controls
Travelling to Paris and moving back in time, you can insert yourself into a tale of murder and kidnapping from the pen of Edgar Allan Poe.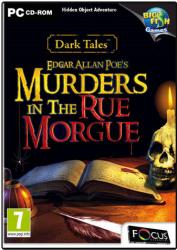 click image to enlarge
First published in 1841, Edgar Allan Poe's macabre tale of Murder in the Rue Morgue has been the inspiration for a number of projects. The latest of these projects forms part of Big Fish Games Dark Tales series which is currently available from Focus Multimedia. Not surprisingly this product is entitled Edgar Allan Poe's Murder in the Rue Morgue.
The game belongs to the Hidden Object Adventure genre as the player joins C. Auguste Dupin in the investigation to find the killer and rescue a kidnapped family member. Following an opening animated introductory sequence which includes a murder, fortunately carried out behind locked doors so as not to disturb too many sensibilities, you can select to play in either Regular or Expert Mode. With the former you get a shorter delay before a Skip button is activated for puzzles and sparkles appear to indicate interactive areas while Expert mode makes you wait longer for the Skip button to appear and does not provide the helpful sparkles.
Basically the game can be considered to consist of three different types of locations. By far the most common are those general locations that need to be explored. Your mouse cursor will change shape to indicate when you can interact with an object by picking it up, examining it more carefully or moving in a specific direction. An option will also be available to access a game notebook which keeps a record of all your discoveries. This notebook appears in the lower right corner of the screen and will glow when a new entry is automatically added to it. Displayed next to the notebook will be the individual items making up your inventory.
The notebook and inventory items are replaced by a Hint feature when the game moves into a Hidden Object location. You will be presented with a list of items, some of which could be concealed within drawers or cupboards while others will be hidden in plain sight as they are cleverly integrated into the current scene. Mostly you will need to find a single example of the required item but on occasions several examples will need to be located. As each item is found, the list will be adjusted accordingly. Once all the items have been found you will be rewarded with one particular item from the list and this will be transferred to the inventory until it is needed to complete a latter task.
The Hint feature, when activated, will pinpoint the area in which a yet-to-be-located item is located. After each use the Hint feature will require a certain amount of time to recharge itself before it can be reused. An audible signal is given when the recharging is complete.
The third type of location that you will encounter in this game features the various puzzles that appear from time to time. You could be asked to lower a bridge, put a map back together, rearrange a jewelled scorpion or build a lighter to mention just some. By completing a puzzle you will be rewarded with a new object or possible route to take. Those playing the regular game will have access to the Skip button after 90 seconds while Expert players will be forced to wait for three minutes for this feature to appear.
Linking the various scenes together are static cut-scenes with printed dialogue. You can either click through these scenes or accept the skip option to get straight back to the Hidden Object, puzzle solving and adventure action. A map is provided for when you need to move between the various parts of Paris. You simple click on the location to be taken straight there.
There is plenty to keep you occupied for several long sessions in this game. When replaying the game there is some variety in the list of Hidden Objects that you will be required to find. The various scenes are well drawn with some animation. Sound effects are appropriate to the game while some effort has been made to integrate the puzzles into the story line.
System requirements for this game call for a 1.00GHz processor with 512MB of RAM (1.0GB for Vista/7), 232MB of hard disk space and support for DirectX 8.0 running Windows XP and later. Pricing has been set at £10/20.
http://www.focusmm.co.uk/shop/Dark-Tales-Edgar-Allan-Poe-s-Murders-in-the-Rue-Morgue-pr-1698.html